I wish all competitors fair matches, without injuries and lot of viewers!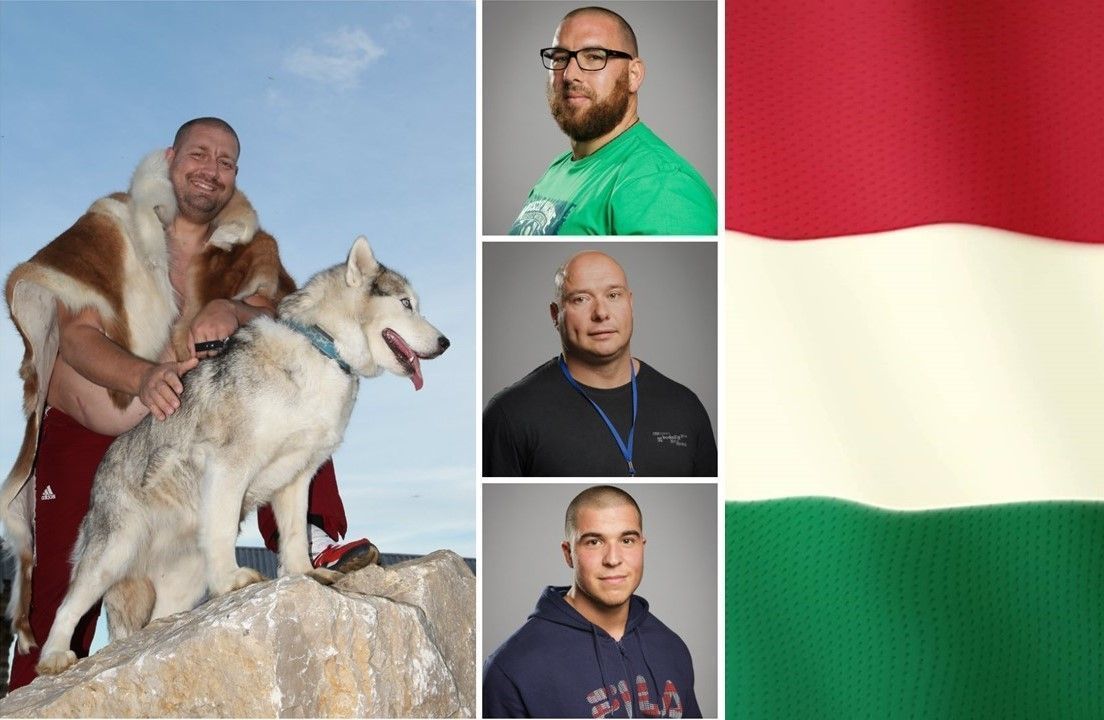 02.02.2017
In expectation of the forthcoming event, we are taking interviews from the ones who are going to compete among the strongest men of the universe!
Today we had a nice conversation with Ádám Darázs, the president of the Mas-Wrestling Federation of Hungary, he told us about their team and hopes for the competition.
Yuliya: Tell us about your team that you are taking to Arnold Festival.
Ádám Darázs: Team Hungary:
1. Dominik JUHÁSZ – 21 years old, 185 cm, 125 kg, national champion in 125 kg and 3rd place in Kyrgyzstan World Championship.
2. Tibor KISS – 36 years old, 186 cm, 141 kg, 5th place in the World Cup in Yakutsk, 2014. And 3 time absolute national champion.
3. Adam DARAZS – 42 years old, 195 cm, 155 kg, 3 time national champion (strong man, highland games, shot put, powerlifting, mas national champion, first man who lifted over 500pounds (228kg) in atlas stones).
4. Reserve athlete: Csaba JUHÁSZ, 43 years old, 175 cm, 121 kg, coach of Hungary team, national champion in 125kg category, 2015. Dominik's dad.
Tamás SIDÓ from Slovakia, 26 years old, 185 cm, 145 kg, absolute champion in Slovakia. Friend and training partner of ours.
Yuliya: Did you participate last year? What were the results?
Ádám Darázs: Sorry, we didn't compete last year.
Yuliya: What are you expecting from Arnold fest?
Ádám Darázs: The line up is very strong, we do our maximum.
Yuliya: How do you train? Do you have a special program? How do you train exactly for mas-wrestling?
Ádám Darázs: Our training program base is weightlifting and strong man, but we train every week mas also and lot of grip exercises.
Yuliya: How did you get to know about mas wrestling?
Ádám Darázs: I was in 2013 in Yakutsk during international contest
. I really liked this. 1,5 months later we organized the first contest in my country. Now we have over 100 athletes participating. Mas-Wrestling is very popular and growing fast.
Yuliya: Who do you think have chances to win this year?
Ádám Darázs: I think we have no chance of winning. There is still much to learn and we are very enthusiastic. But never give up!!!
Yuliya: What are your wishes for athletes from other countries?
Ádám Darázs: I wish them all fair matches, without injuries and lot of viewers!!!
Thank you!
Photo:
Number of shows: 872
Country:
Hungary