The sports sector of the World Festival of Youth and Students 2017 will be a comprehensive program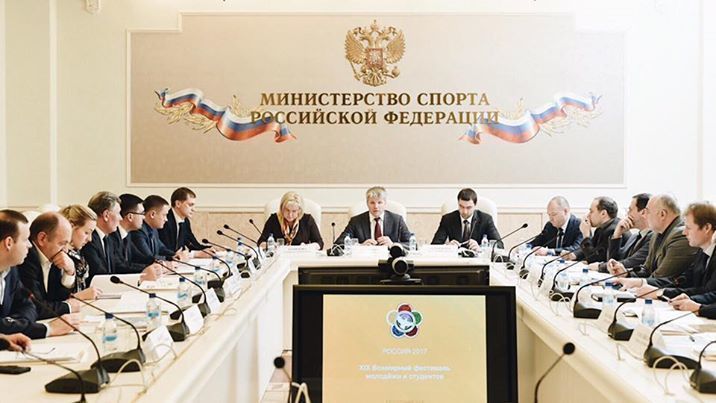 18.03.2017
The meeting of the working group on the sports program of the Festival chaired by the Minister of Sports of the Russian Federation Pavel Kolobkov was held in the Ministry of Sports.
Starting the meeting, he noted: " We need to take a serious approach to the organization of the sports program of the Festival in order to prepare an interesting and dynamic event!" The heads of departments of the Ministry of Transport, the Ministry of Education and Science, representatives of the legislative and executive authorities, the federal operator of the Festival - Roskongress Foundation, sports and public organizations also attended the meeting. Together they discussed the actual agenda of the preparation of the program.
The sports sector of
#WFYS2017
will be a comprehensive program of events in which participants and guests of the Festival will be able not only to take part personally or as part of a team, showing their physical abilities, but also to visit them as a spectator. The program contains different formats of participation: competitions, mass events, educational platforms, master classes, open training and much more!
Number of shows: 584