Don't miss the biggest youth event of the year!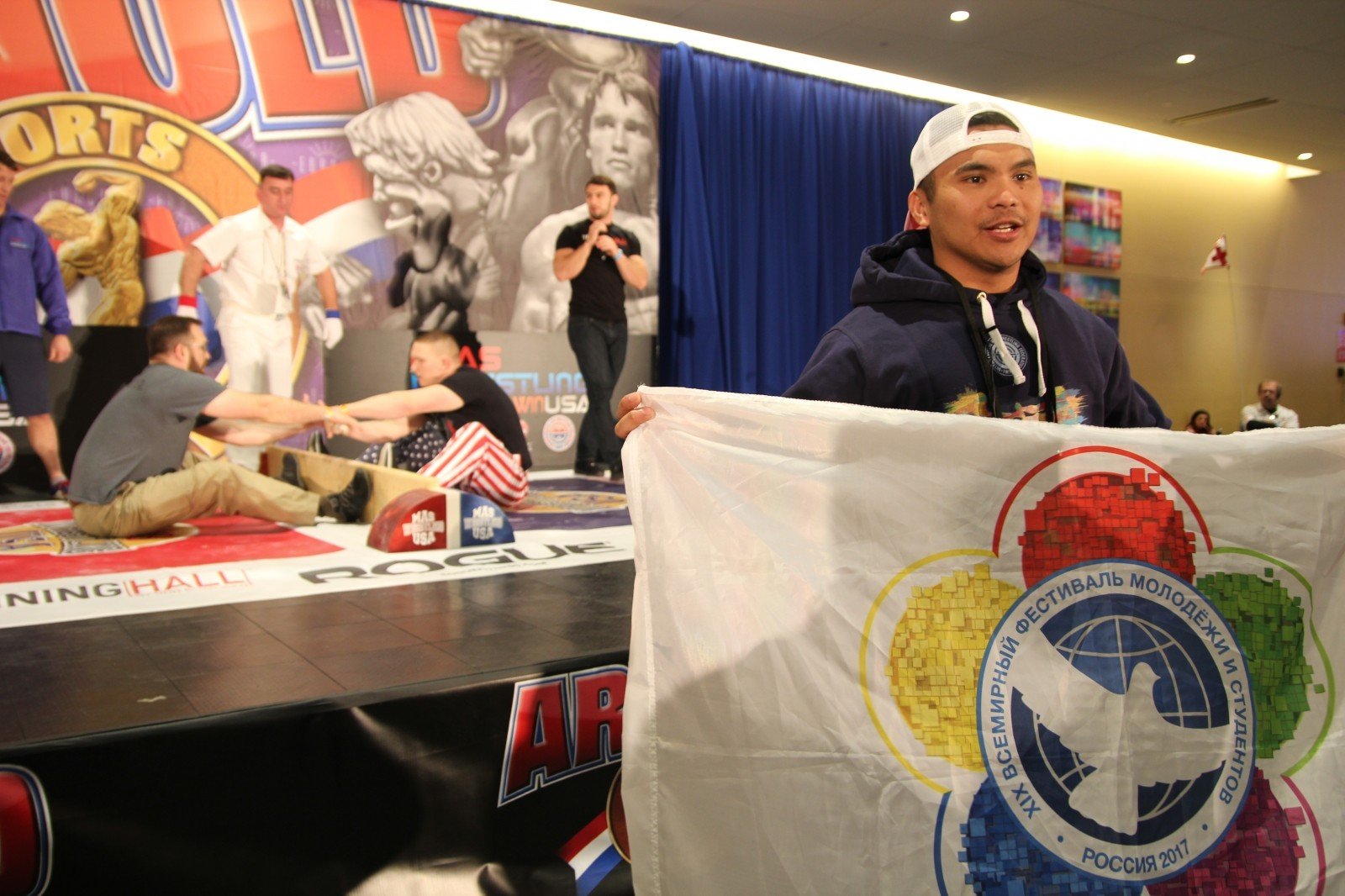 24.03.2017
On October 14-22 the 19th World Festival of Youth and Students will be held in Russia.
The XIX World Festival of Youth and Students will be held on 14-22 October 2017 in Sochi (Russia) and will unite 20 000 young people from 150 countries.
We are pleased to announce that the Organizing Committee approved the inclusion of mas-wrestling into the program of the festival. In October, the whole world will see our mas-wrestling on the platforms of the global world youth event.
Mas-wrestling, a native sport of the most northern region of Russia, will get another opportunity to be recognized in all countries of the world, because to try their hands at mas-wrestling can anyone, and the best media will cover all the events of the Festival.
We welcome all our friends, mas-wrestlers in the regions of Russia and abroad, who wish to become a part of the World Festival of Youth and Students, register on the official website of the Festival http://russia2017.com/#/members/reg. And try to get in the delegations of their regions and countries. Taking part in such event is good luck. You still have a chance to be in the very epicenter of events. Perhaps you will be among the best and you will see it with your own eyes. The Festival will change you forever!
Application forms are accepted from young people aged 18-35.
Participants of the Festival will get permission for a visa-free entry to the Russian Federation.
Accommodation and food costs during the Festival shall be covered by the organizers.
The sending party shall cover the travel expenses to Sochi and back. Arrangement of charter flights from various countries to Sochi is currently under consideration.
You can apply for participation in the Festival on the website http://www.russia2017.com/en/#/members or download our mobile application:
AppStore
▶️ https://itunes.apple.com/ru/app/russia-2017/id1114557613…
Google Play
▶️ https://play.google.com/store/apps/details…
Registration will be until 15 May, we wish you good luck and to meet in Sochi!

Number of shows: 714
Country:
Russia