Good news from Pakistan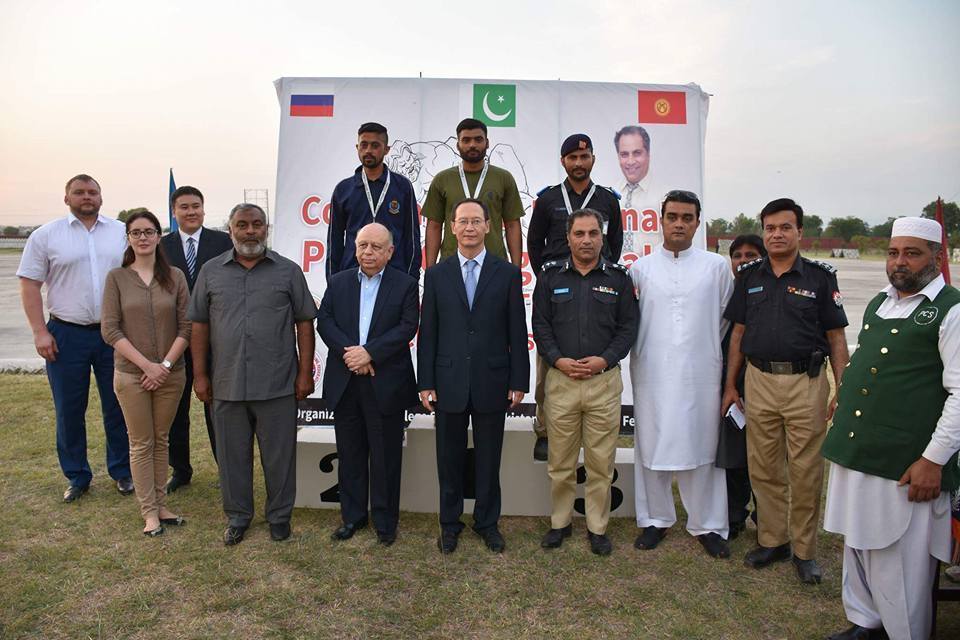 20.05.2017
We congratulate our colleague Nawab Furqan Khan on the successful holding of the 1st Commandant National Police College Sihala Mas-Wrestling Championship 2017 and offer photo-report from the venue, made by the National federation of mas-wrestling.
Chief Guest was H.E Mr.Erik Beishembiev (Ambassador of Kyrgyzstan to Pakistan) and other distinguish guests Mr. Esen Aksamaev (Secretary to Ambassador of Kyrgyzstan), Miss Anna (Charged Consular Affairs Embassy of Russia), Mr. Alex (First Secretary to Ambassador of Russia), Mr. Afzal Ali Shigri (Former Inspector General of Police), Mr. Sarwar (Secretary General World & Asian Kabbadi Federation) at Police College Sihala, Islamabad.A friendly match was also played between Alex (Russia) and Imran (Pakistan).Thanks Embassy of Russia in Pakistan and Kyrgyz Embassy in Islamabad for participating in this Championship.

70 athletes participated in five weight categories: 60 kg,70 kg, 80 kg, 90 kg, 105 kg.
1000-1300 police officers from all over Pakistan watched this event.
Officials from Pakistan sports Board were also present at the Championship.


Number of shows: 766
Country:
Pakistan