Anastasia Diodorova - Ambassador of the XIX World Festival of Youth and Students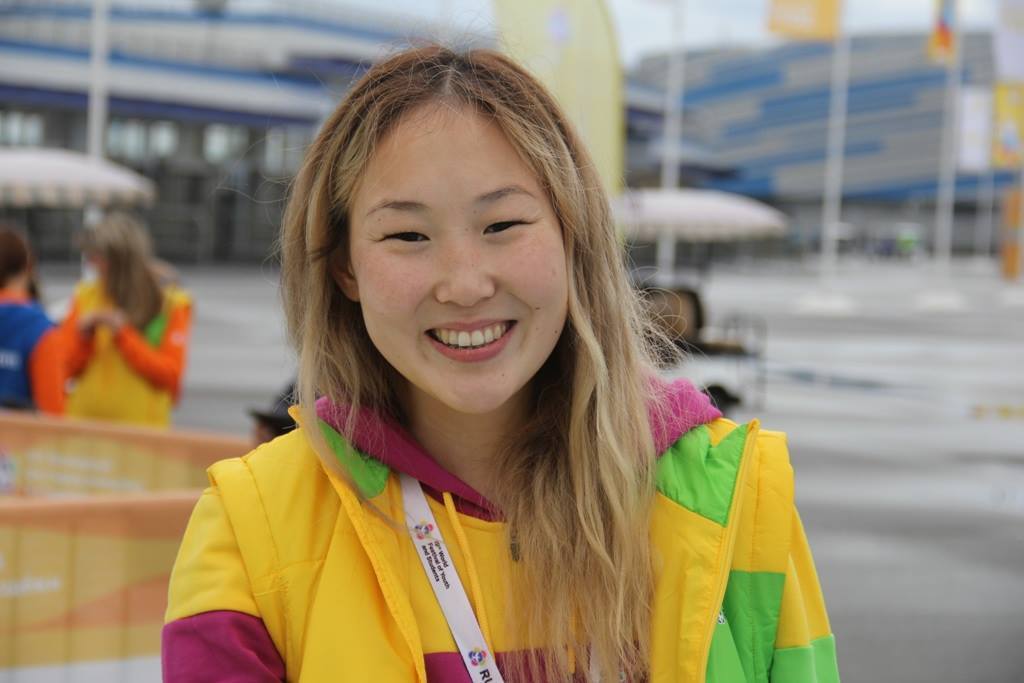 23.10.2017
Anastasia Diodorova, the outstanding athlete of modern times, a member of the Russian Paralympic Swimming Team, European and World Champion, the silver medalist of the Paralympic Games in Beijing, the Honored Master of Sports have visited the site of mas-wrestling in Sochi.
Nastya (short for Anastasia) always visits the major Russian and international mas-wrestling competitions to support the organizers when she has an opportunity. And this is not surprising, because Nastya comes fr om Yakutia, just like the sport itself.
Being the ambassador of the XIX World Festival of Youth and Students, Anastasia Diodorova appealed to the public: "I want to share with you my dream of founding a sports school and name it after my father Alexey Diodorov, an international Master of Sport in freestyle wrestling, my hero. While thinking about how to realize my dream, I came to the conclusion that it is necessary to build a swimming pool with an accessible environment, as in the whole country there are very few adapted 50-meter pools. Then there is an idea to attract as many people as possible to doing sports, living an active way of life. The idea is to combine the rehabilitation center with the sports complex.
"The idea is that rehabilitation should take place in the very place where people who have encountered the same problem have overcome it already, that is, it will be a living example for those who do not know how to continue living, where to get strength, how to start life with a new chapter. This is a place where we will be able to communicate and share experiences - this will help to achieve positive results in rehabilitation, socialization, and will help creating an environment wh ere future athletes will be formed, the environment of mutual support and mutual assistance. In the future our wards will be able to defend even the honor of the country, feel the power, become happier and inspire other children with their own example!
I hope this project will be of interest to you and would like to become a part of this great and kind deed! I am looking for the partners, investors, sponsors and maybe if you would like to contribute please visit my website http://diodorova.ru/. Also I'm waiting everyone who wants to learn how to swim in my DIO academy."
Number of shows: 811
Country:
Russia