Who claims to a place in history after the Moscow stage of the Mas-Wrestling World Cup?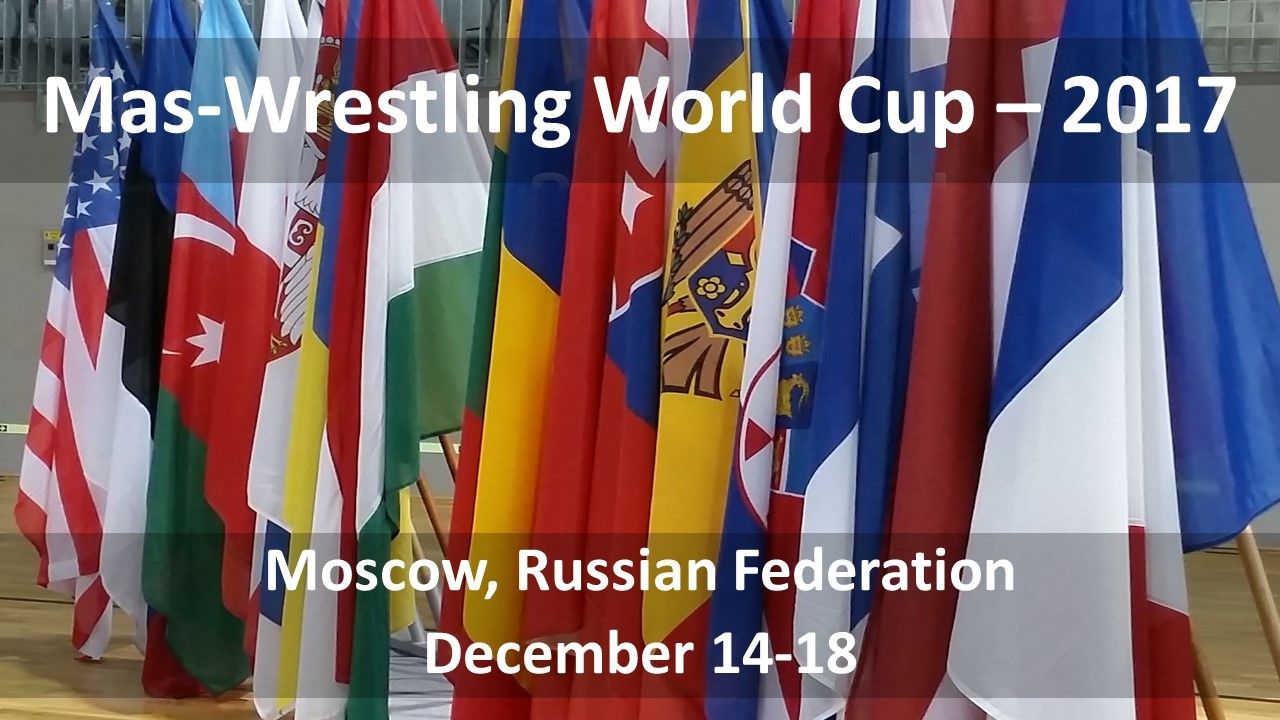 24.11.2017
The final stage of the Mas-Wrestling World Cup will take place within the framework of the Days of Yakutia in Moscow very soon and it will be history in the making. Who wants to write his name into history of the World Mas-Wrestling?
At the moment, November 25, we have applications for 111 athletes from 22 countries. Here is the list of countries:
1. Armenia
2. Austria
3. Brazil
4. Finland
5. Georgia
6. Germany
7. Hungary
8. India
9. Kazakhstan
10. Kyrgyzstan
11. Latvia
12. Lithuania
13. Mongolia
14. New Zealand
15. Pakistan
16. Poland
17. Russia
18. Slovakia
19. Ukraine
20. Uruguay
21. United States of America
22. Uzbekistan
At the same time, four countries - Georgia, India, Mongolia and Uzbekistan, have not yet indicated the exact number of athletes, thus, they aren't yet in the count.
The Russian Federation expects to announce three full teams in all weight categories - 36 athletes. You can see the team's line up on the Russian Mas-Wrestling Federation's website: https://www.mas-wrestling.ru/team/2017/stage3/.
After the host of the Mas-Wrestling World Cup the most numerous teams are given by the national mas-wrestling federations of the Kyrgyz Republic - 20, Armenia and Ukraine - 12 each.
We remind you that the two previous stages were successfully held in Kazakhstan and Hungary. Many eminent athletes of the world are fighting for the right to become owners of the unique Mas-Wrestling cups. The International Mas-Wrestling Federation can be proud of the fact that the best of the best in their countries and in the world will take part in the World Cup this year. Twenty days separate us from the moment when the whole world will get to know the names of the heroes.
The closer will be the date of the final stage of the World Cup, the more details about the participants and the organization of the event as a whole will be available. The meeting of the governing body of the IMWF-Presidium will be held during the competition as well as the planned General Meeting of all members of the international organization - the IMWF Conference, which should develop the next historical documents.
Watch the news, and you will find out whose names will be inscribed in the chronicles of the world Mas-Wrestling after the Moscow World Cup stage.
Number of shows: 558
Country:
Russia