Mas-Wrestling Tengri Cup was held in Almaty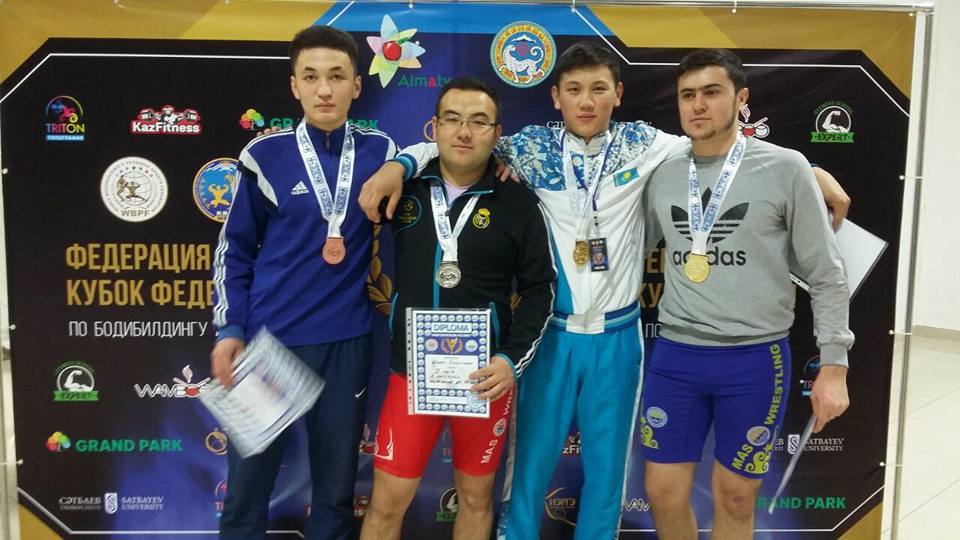 06.12.2017
Last weekend, December 1-2, in Almaty, within the framework of the bodybuilding and fitness tournament, the Mas-Wrestling Tengri Cup was held.
Competitions were held in Grand Park, the largest shopping mall in Kazakhstan.
Many have already heard and know that this is a noncontact kind of struggle, in which men and women, as well as children, can compete.
Every year mas-wrestling competitions gain popularity. And this year was not an exception. In early 2017 the Rector's Cup "KAZNITU" was held, followed by the Championship of Kazakhstan. In April, Kazakhstan hosted the 1st stage of the Mas-Wrestling World Wrestling. And by the end of 2017, before the final stage of the World Cup, we held the annual "Tengri" Cup.
This year more than 30 strongest mas-wrestlers of Almaty participated in the Cup, 12 of which are part of the Kazakhstan national mas-wrestling team. Competitions were held in seven weight categories.
The competition was opened by the speech of the President of the National Mas-Wrestling Association Imataliev Talap, who wished good luck and fair fight to the athletes, and also spoke about the history of the development of mas-wrestling in Kazakhstan and Central Asia. We remind you that Talap Saipullovich brought this sport to Kazakhstan more than five years ago, and since that time he has been promoting this kind of sport all over the country. Also, Talap Saipullovich is the Honorary President of the Asian Mas-Wrestling Federation.
Pavel Fitisov was the main judge of the competition, and the judge on the platform was young and promising Artem Alekseev, who judged all fights.
The competition lasted two days, during which the qualifying and final matches of the Cup took place. Among the participants there were several prize-winners of the 1st stage of the Mas-Wrestling World Cup, who confirmed their high status. Below there is a list of winners of the competition.
Women:
In weight category up to 60 kg first place was taken by Nugmansaya Gulfairuz. Up to 70 kg first place for Akylbek Altyn. Over 70 kg first place was taken by Sharopova Suray, who is the bronze medalist of the Mas-Wrestling World Championship in 2016.
Men:
Up to 70 kg the winner is Temirlan Shamet, up to 80 kg - Orazbai Azamat, up to 90 kg - Tashmetov Muhammad-Ali. Over 90 kg was won by the well-known Alexander Krasnov.
We would like to note that all the winners are trained under the strict guidance of the head coach of the national team of Kazakhstan Pavel Fitisov. Now the team is preparing for the final stage of the World Cup, which will be held in Moscow from December 14 to 18. We wish successful performances to our athletes.
Number of shows: 500
Country:
Kazakhstan