Participants of the Mas-wrestling World Cup -2017 final stage: men, up to 60 kg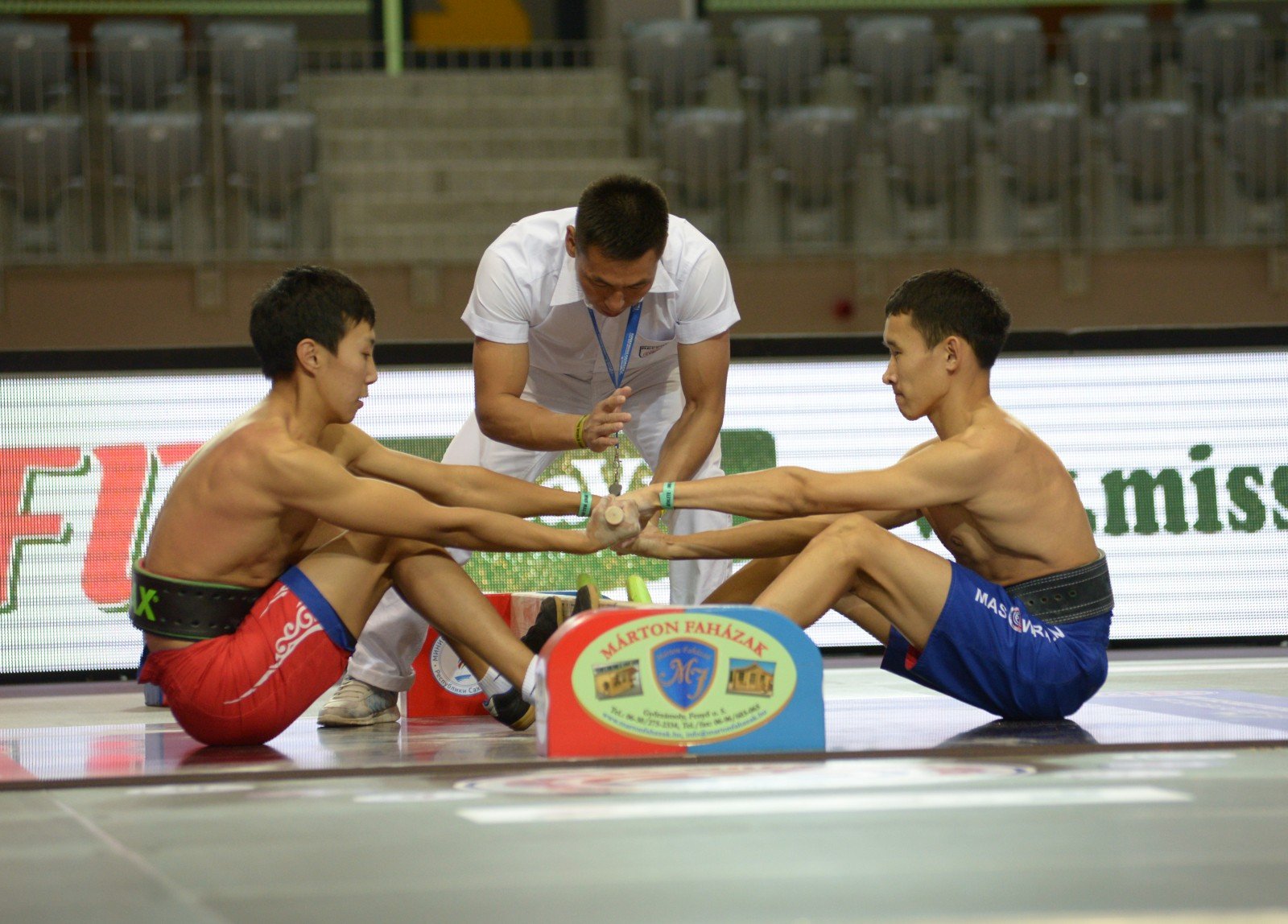 08.12.2017
The main secretary of the final stage of the Mas-Wrestling World Cup 2017 Arnold Mokhov announced preliminary applications in weight categories.
We offer you to look through the list of participants in the weight category up to 60 kg among men:
1. Aleksanyan Artyom - Armenia
2. Shovgun Vladyslav - Ukraine
3. Minich Vladyslav - Ukraine
4. Savvin Dmitry - Russia
5. Zarovnyaev Innokentiy - Russia
6. Zinoviev Vladimir - Russia
7. Abdumalikov Islom - Uzbekistan
8. Omuraliev Bekshan - Kyrgyzstan
9. Sheripbaev Kuseyn - Kyrgyzstan
10. Nishat Nasrin Nahar - Bangladesh
In the overall standings, the clear leader is Dmitry Savvin (Russia) with 32 points. Theoretically, only Innokentiy Zarovnyaev (Russia) with 22 points has the chances of catching up with Dmitry Savvin. Ayal Zakharov (Russia) is on the third place with 12 points.
The absence of Nursultan Turgunbaev (Kyrgyzstan), Nemanja Lecovic (Serbia) and Junas Ruohounemi (Finland), who had 10 points each, will give a chance to those who applied to win one of the prizes in all three stages.
Translation by Nikolay Sidorov.
Photo:
Number of shows: 415
Country:
Russia