The Americans began preparing for the Mas-Wrestling World Championship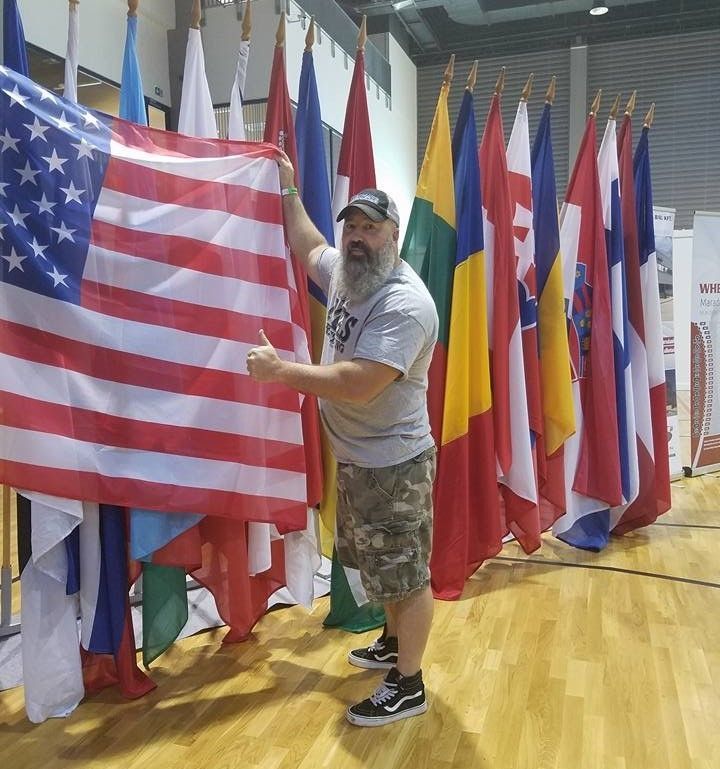 23.01.2018
The US Mas-Wrestling Federation from the very beginning of its activity has been conducting a well-planned work to promote mass-wrestling on the continent and intends to show results at the World Championships in Yakutsk.
Mas-Wrestling is a democratic and spectacular form of single combat originated in Yakutia, is gaining increasing popularity in the world. On five continents, in 46 countries of the world, there are national Mas-Wrestling federations and competitions of various levels are held regularly.

The International Mas-Wrestling Federation organizes large-scale international competitions, including continental championships, world championships and multi-stage Mas-Wrestling World Cups.

At the Conference, held on December 16 in Moscow with the participation of the leaders of the national Mas-Wrestling federations, the Calendar of events for the Mas-Wrestling for 2018 was approved.
Mas-Wrestling World Championship for the second time will take place in the city of Yakutsk in November 2018. A number of qualifying competitions will pass on all the continents, the most ambitious of which will be international tournaments on the continents within the framework of the Arnold Schwarzenegger sport festival.
In his speech at the Conference on December 16 in Moscow, the Vice President of the IMWF, Mr. Odd Haugen, said: "It's been four years since we created the US Mas-Wrestling Federation. During this time, we participated in all major international events of the IMWF - in three World Cups and two world championships. In our territory, two absolute world championships were held. Our greatest achievement to date is the victory of the American athlete Martins Licis in the absolute world championship in 2016. We managed to educate a world-class athlete in a short time.
Every year we hold a series of Mas-Wrestling competitions in different cities of the USA. In 2017, we conducted 14 tournaments, including the world championship in the absolute category with the support of the IMWF in Columbus, Ohio. We have expanded the territory of Mas-Wrestling, have reached, so to say, the geographical balance in the country, as half of our tournaments this year were held on both sides of the continental watershed (east and west of the Mississippi River).

In 2018, we are planning to host Mas-Wrestling competitions in such cities of California as Los Angeles, Anaheim, San Jose and San Diego. Also there will be tournaments in other states - Nevada, Virginia, Kentucky, Chicago, Illinois and Pennsylvania."

Haugen's words do not differ fr om business. He has already begun preparations for the World Championship in Yakutsk. During the year, he intends to view a large number of athletes in many states to collect and bring a strong squad to Russia.
In the beginning of the year, when the New Year holidays were in full swing and everyone was eating and drinking at the festive tables and partying til the morning, Odd Haugen held the All-American Championship with Canadian athletes in Los Angeles as part of the FitExpo sports exhibition. And recently in the city of Bowling Green in Kentucky, Odd Haugen organized his traditional Odd Haugen Strength Classic competition, which included the Mas-Wrestling tournament Mammoth Mas Challenge.
One of the participants Janel Vegter from Carol Stream (Illinois) shares her impressions with us: "I took part in Mas-Wrestling competitions for the first time here in Kentucky. I admit that it was an incredible experience with other athletes who love this sport so much! In the US, Mas-Wrestling is not yet so developed, but its popularity is growing rapidly.
I can't formulate my feelings exactly, but I really needed this "Mammoth Challenge" to push myself out of the comfort zone. I just needed to surround myself with people who would support and lead me. I seemed to have received a blessing. Ariel Burik and Nicole Higham gave me an incredible inspiration. Thanks to them for meeting me with open arms and showing me, the beginner, how to compete correctly. Thanks to Chad Clark for everything. As soon as I get home, I'll start my training immediately. I still have time to prepare for Arnold, wh ere I will meet these wonderful people again. A smile on my face says everything. I came here, completely not understanding the essence of Mas-Wrestling, but the girls inspired me so much. I do not know if these ladies understand how much they influenced me."
At our request, Janelle told us a little about herself: "I am a licensed masseur and professional bodyworker. I am an active competitive athlete-I run marathons, go on stage and show my body, I participate in All-Time World Records in powerlifting, I recently discovered Highland and now I also have Mas-Wrestling. I am obliged to thank my friends Chad Clark and Mollie Hoss for becoming a Mas-Wrestler. Now I'm looking forward to train and take part in the Arnold competition in Columbus. For two years I took part in XPC competitions in powerlifting, as well as in Strong women. So it definitely will break my habitual rhythm of life. I am glad of this opportunity! Honestly, I don't know what is waiting for me and what will be the result. I know that I need to learn a lot and work hard. Anyway, it's a great honor for me to represent the US team at the international Mas-Wrestling tournament at the Arnold Schwarzenegger sports festival."

In such a friendly atmosphere, helping each other, our American colleagues began the year actively, the outcome of which will be the world championship. Which country will be prepared better, the Yakut platform at the "Triumph" will show us.
More information on the event here: http://www.arnoldsportsfestival.com/sports-and-events/strength-sports/mas-wrestling/.
Number of shows: 645
Country:
United States of America