Zviadi Losakov – athlete, inventor and simply a Mas-Wrestling enthusiast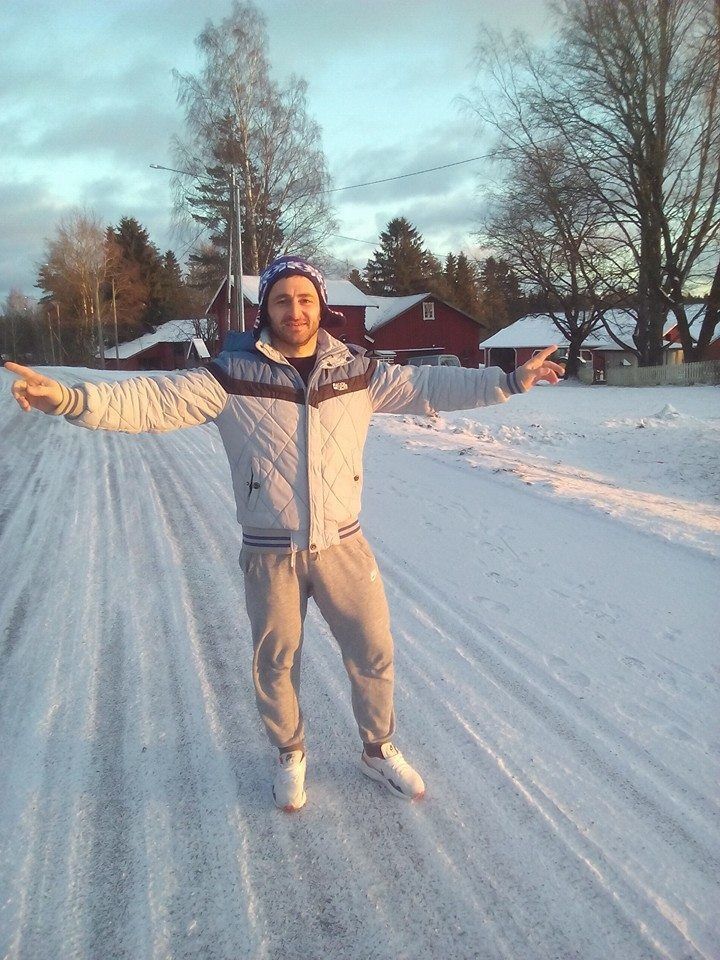 15.02.2018
The Georgian athlete with a bright, expressive appearance with his emotional performances on the world mas-wrestling platforms was well remembered by everyone. His name is Zviadi Losakov!
He was in Mas-Wrestling top for several years not only in his homeland, but also in other countries of the world. But not only his intense activity in competitions and excellent results made Zviadi world famous. He is the author and manufacturer of a unique simulator for practicing Mas-Wrestling techniques and training all muscle groups.
His invention gives a full sense of training with a partner. There are only three of them in the world - in Georgia, Ukraine and now in Finland. They are all made by the author himself. Zviadi also develops his own training methods using the simulator
These days there are training camps at Juha-Vesa Yannti's gym in Finland, where athletes are practicing Mas-Wrestling techniques with the help of his simulator.

Reference:

Zviadi was born in the Georgian city of Kutaisi on August 16, 1980.
He has a higher sports education - after sports school he graduated fr om the Institute of Physical Education in Kutaisi. In the sports school he practiced sambo, then - bodybuilding. In this field he has achieved success - the champion of Georgia in bodybuilding 2000-2003. He worked as a coach at the "Atrium" fitness club, and then in the Georgian Strongman Federation, where he learned about Mas-Wrestling.

In 2015 he became the champion of Georgia and participated in the European Mas-Wrestling Championship in Armenia, where he became a bronze medalist. The same year he participated in the final stage of the Mas-Wrestling World Cup in Moscow.
In 2016 once again he became the champion of Georgia in Mas-Wrestling in weight category up to 70 kg. After that he was a part of the Georgian National Team at the European Championships in Batumi, Georgia, and the World Championship in Cholpon-Ata, Kyrgyzstan.

In 2017 became the winner of Georgian Championship in the category up to 80 kg, after which he took part in the first stage of the World Cup in Alma-Ata, Kazakhstan. The same year he won the first place in the Open Championship of Azerbaijan, in the weight category up to 70 kg. He took part in open championships in Ukraine twice, wh ere in February he ended up winning second place in the weight category up to 80 kg and first place in weight up to 70 kg.

We are very glad that such people as Zviadi are among our colleagues. They make the world more kind, friendly, more humane. Simulators of the Georgian inventor serve not only sports, but they unite like-minded people. Thank You, Friend!
If you want to have an excellent device for mas-wrestling training, you can contact the author directly.
Number of shows: 485
Video: Photo archive of Zviadi Losakov
Country:
Georgia