The Memorandum of Cooperation was signed in Georgia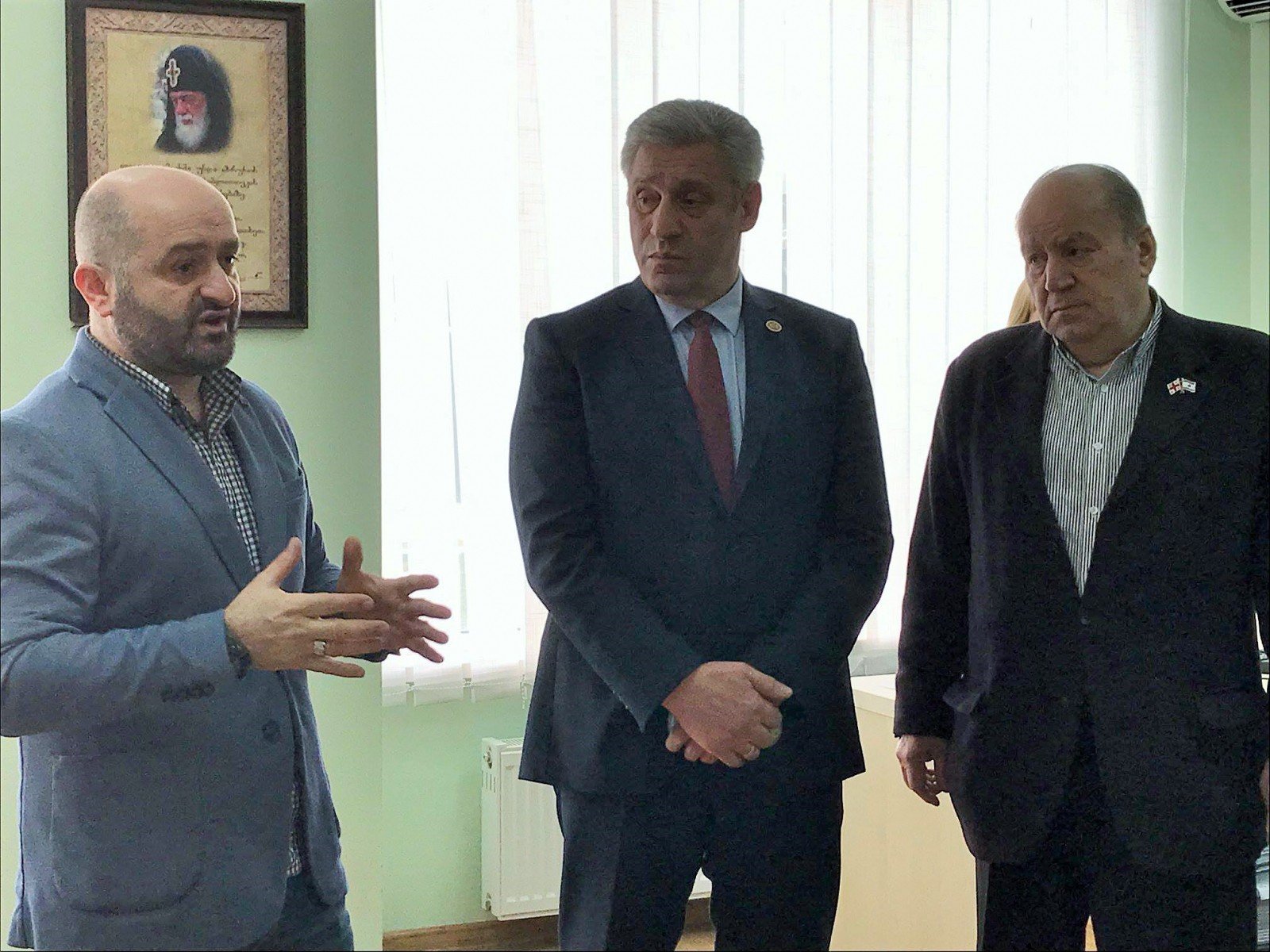 28.03.2018
These days in Tbilisi the Federation of Strength Fitness of Georgia and the public college "Spectr" signed the Memorandum on cooperation in the sphere of sports development.
The athletes of the Federation will have an opportunity to take free training courses to master various high demand occupations and get internships throughout the country.
According to the Memorandum, the Club of Power Fitness will operate in the College. Amongst the main directions there will be the development and popularization of Mas-Wrestling, the support of existing and future mas-wrestlers and the organization of Mas-Wrestling competitions in Georgia.
Thus, the students will get to know Mas-Wrestling as a first professional sport to get involved to. Hopefully this initiative will be supported by other national federations and colleges of Georgia.
Deputy Chairman of the Sports Committee of the Parliament of Georgia Mr. Shota Khabareli, the Head of the local district municipality Mr. David Kereselidze, the President of the Committee of Non-Olympic Sports of Georgia Mr. Dzhamlet Khukhashvili, Principal of the "Specter" college Mr. Mate Takidze, the heads, coaches and athletes of the Power Fitness Federation of Georgia, the Federation of Extreme Powersports and Highland Games were present at the signing of the Memorandum, as well as representatives of several other national federations.
Number of shows: 577
Country: