"The development of national sports is an important sign of respect for the games of our ancestors"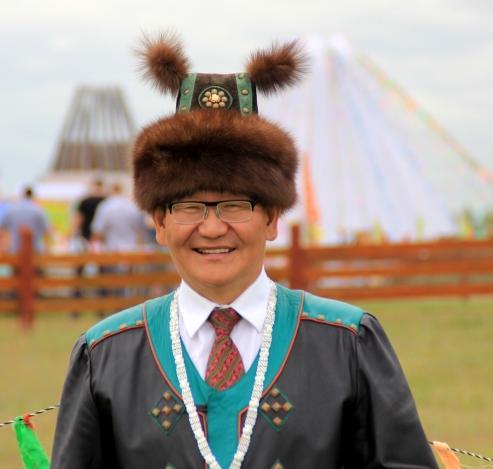 23.11.2018
Dear participants and guests of the III Mas-Wrestling World Championship!
On behalf of the "Sakhaada-Sport" Association of National Sports and Games of the Peoples of Yakutia I welcome all of you in Yakutsk! The development of national sports is an important sign of respect for the games of our ancestors and consistent work to popularize our national cultural and sports traditions so that they become an effective means of developing international and international ties for the sake of peace and progress. This is facilitated by the policy pursued by our elected leaders, Mikhail Nikolayev, Vyacheslav Shtyrov, Egor Borisov and Aysen Nikolayev, with the support of the multinational people of Yakutia.
February 19, 2013, V. Putin President of the Russian Federation set the task for the national sports of the peoples of Russia to be included in the Olympic program. In the All-Russian register of national sports there are three Yakut disciplines: mas-wrestling, khapsagay wrestling and Yakut jumps. We are proud that the International Mas-Wrestling Federation (IMWF) consists of about 50 countries from all continents of the planet. In 2014, within the framework of the I World Championship, the Yakut Memorandum was adopted by the IMWF Congress, and in 2017, the Moscow Declaration was proclaimed in the World Cup, which states that we are presenting our Russian sport to the world for mutual enrichment of cultures and tolerance, peace and harmony on planet Earth, as well as respecting the fundamental Olympic principles enshrined in the Olympic Charter, the Olympic Code of Ethics and the World Anti-Doping Code, and maintaining high Olympic ideals and spiritual values countries of the world, we strive for the official recognition of mas-wrestling by the International Olympic Committee.Today we are grateful to all national federations and mas-wrestlers from around the world for your dedication to this extraordinarily spectacular and fascinating sport, and we wish you successful performances at the 2018 World Championship, and we also want you to fully experience the hospitality of the people of the Sakha Republic (Yakutia), one of the largest constituent entities of the Russian Federation.
Urui-Aikhal! Belem, Che !!!
Alexander Nikolaevich KIM-KIMEN, President of the "Sakhaada-Sport" Association , I Vice-President of IMWF, Chairman of the Constitutional Court of the Sakha Republic (Yakutia).
Number of shows: 607