The national mas-wrestling championship starts in Mongolia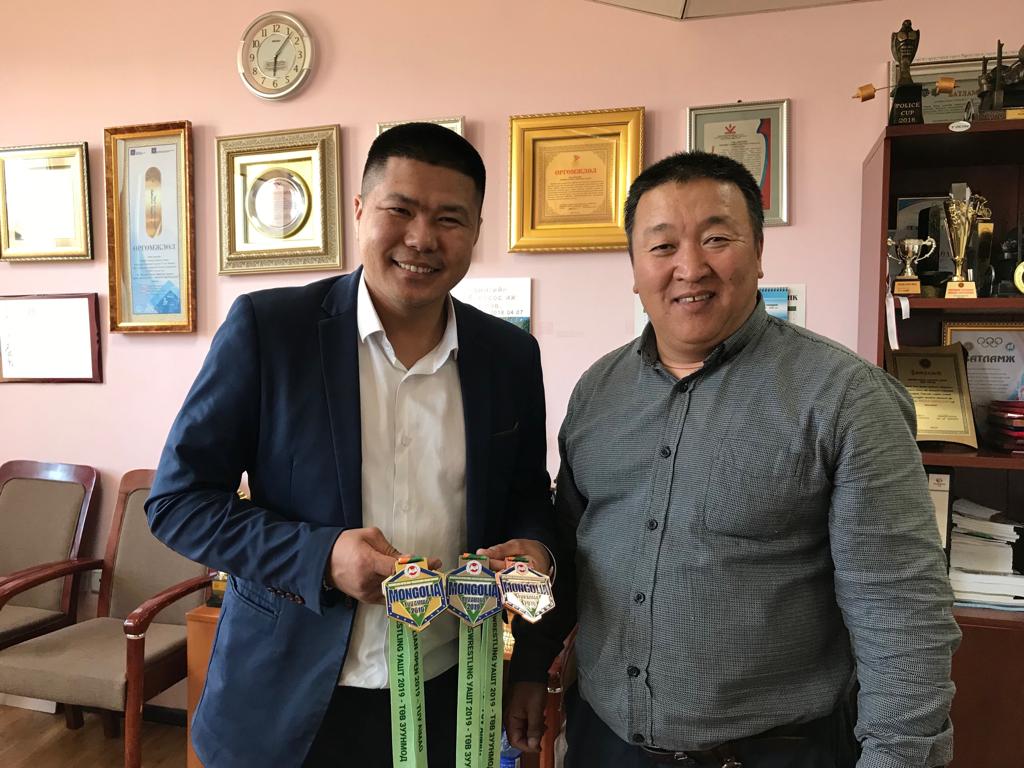 07.05.2019
About 130 participants from different regions of Mongolia and districts of Ulan Bator declared for participation in the competitions. The international format of the event was given by participants from Russia.
Competitions will be held from 7 to 10 May 2019 in the Palace of Sports in the center of Zuunmod, the largest district in Mongolia. The big mas-wrestling enthusiast Dulam Altanhuyag is a director of this sports complex. Thanks to his support, at least three major mas-wrestling tournaments are held throughout the year. The region is justly proud of its glorious sporting traditions - there are two Olympic champions among the residents of the district.
Dulam Altanhuyag personally visited Yakutia with the Mongolian sports delegation in November last year during the World Championship. He was very impressed by the homeland of mas-wrestling. With special warmth, he now remembers everything connected with an amazing trip. It was a pleasure to see the portrait of the great Yakutian wrestler, the first Olympic champion from the Sakha people, Roman Dmitriev at the director's office. A few days ago a cooperation agreement was signed with the School of the Olympic Reserve of the Republic of Sakha (Yakutia). We hope that our relationship in the development of mas-wrestling will continue with positive dynamics.
Within the framework of the championship there will be competitions among boys and girls. The line-up of the Mongolian youth mas-wrestling team will be selected among the boys born in 2004-2005. In the near future, the team will begin preparations for the largest international project among children and youth in the field of sports - the "Children of Asia" International Sports Games, which will be held in August 2020 in Ulan Bator.
Today, the commission for the admission of participants conducted a procedure for registering participants in four weight categories. Everyone was given personal badges with stamps and personal photos.
Competitions are personal in nature and are held according to the rules of the International Mas-Wrestling Federation. The general management of the preparation and conduct of the international youth mas-wrestling tournament is carried out by the National Federation of mas-wrestling of Mongolia and the Organizing Committee at the venue. The direct conduct of the competition rests with the Organizing Committee and the Main Jury.
Participants who win the first, second and third places in each weight category are awarded with diplomas, medals and valuable prizes. In weight categories with the participation of more than 8 athletes are determined by two 3rd places. The director of the Palace of Sports and the President of the Federation of Mongolia, Erdenevanchig Batbaatar, presented the championship medals. Tomorrow will show whose heroic chest they will decorate.
Number of shows: 572
Country:
Mongolia