The strongest mas-wrestlers of Europe are heading to Riga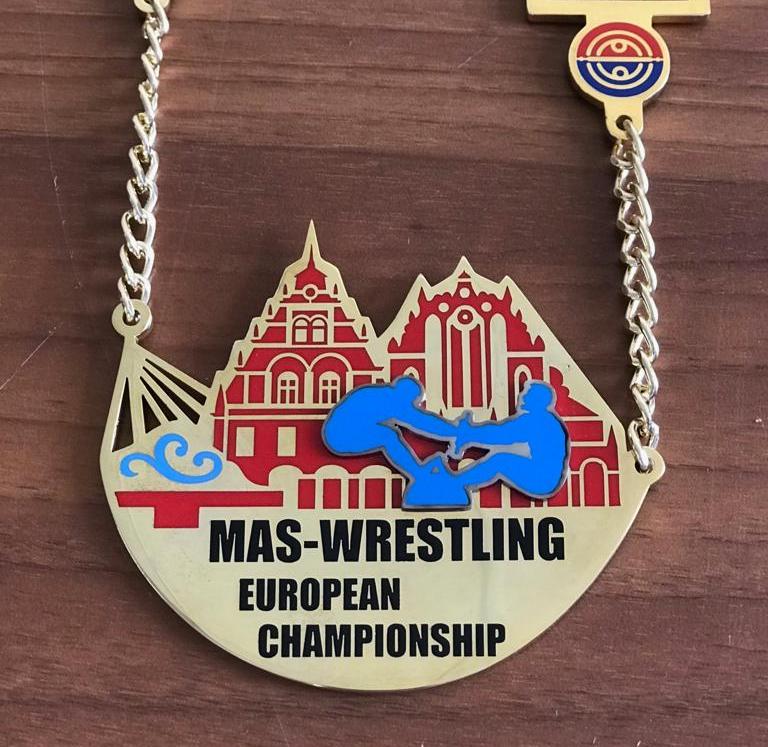 23.05.2019
One of the most beautiful cities in the world opened the doors for the strongest mas-wrestlers in Europe.
European Mas-Wrestling Championship in the absolute category among men and women will be held in Riga on May 25-26. Who will compete for the right to become the strongest mas-wrestler of the Old World and put exclusive medals made specifically for these competitions on his chest? Preliminary applications for participation in a prestigious European event were submitted by:
Men:
- Tarek Shtewi - Bulgary
- Mikael Mike Taulbierg Lindtoff - Denmark
- Sten Karro – Estonia
- Blasko Szabolcs - Hungary
- Csibrak Zoltan – Hungary
- Antanas Abrutis - Lithuania
- Adam Zuchovski – Poland
- Jakub Ciezielchuk - Poland
- Viktor Kolibabchuk - Russia
- Puha Peter – Slovakia
- Atilla Kitanovic - Slovakia
- Oleh Sylka – Ukraine
Women:
- Vaaranmaa Anniina - Finland
- Vanessza David – Hungary
- Jobbagy Dora – Hungary
- Natalia Hecmanchuk – Poland
- Agnieszka Korycka - Poland
- Svetlana Tikhonova – Russia
Honor of the Republic of Latvia will be protected by: among men - Maksims Popovs, Ildars Sviķis, Jānis Kalnenieks and Vladimirs Šņitņikovs. Among women - Sandra Zālīte, Ginta Ezeriņa, Juta Gargurne and Jolanta Sviķe.
The beautiful old city of Riga, located on both banks of the Daugava River, is an excellent choice for hosting the European Championship. There is a lot for sightseeing for athletes from different countries, especially in the Old Town. The organizers in Riga will offer participants free guided tours and will be pleased to introduce their hometown. The venue of the competition was not chosen randomly. The tourist complex "Lido" is very popular among all guests of Riga, as well as among local residents. "Lido" is a well-known Latvian brand, which is known to most of the tourists who visited Latvia. The recreation center was opened in 1999 and eventually became a kind of visiting card of the Latvian capital, having established itself as an example of excellent leisure.
The prize fund of the championship is provided by the permanent partner of the International Mas-Wrestling Federation "JSC" Railways of Yakutia ", for wich we express our gratitude to the company's CEO Mr. Vasily Shimokhin.
The awarding attributes are made by the "Art Stone" company.
Fans of mas-wrestling around the world will be able to watch a live broadcast at the next websites: www.powerliftings.lv and www.best4sport.tv.
Number of shows: 902
Country:
Latvia