President of the People's Republic of Bangladesh greetings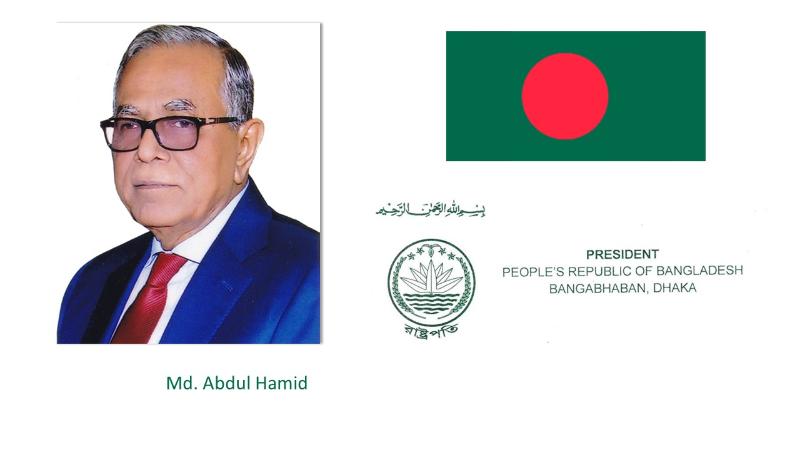 10.07.2019
Honorable President of the People's Republic of Bangladesh issued a best wishes message for Bangladesh Mas-Wrestling team on the occasion of the 2nd Stage Mas-Wrestling World Championship-2019, Uzbekistan.
Message
I am happy to learn that the Bangladesh Mas-Wrestling Association is going to participate in the 2nd Stage of Mas-Wrestling World Championship-2019 to be held in Almalyk, Uzbekistan.
Mas-Wrestling is a special philosophy of physical and spiritual training of the harmonious personality, an integral part of rich culture of the Sakha people. Yakut people from immemorial time are engaged in original physical exercises and constantly organize various competitions. Mas-Wrestling is one of the popular disciplines in both art and sports. Bangladesh Mas-Wrestling Association has been working hard to improve and develop the sports in Bangladesh. Our players have been taking part in different regional and global sports competitions and bringing laurels for the country. I would like to congratulation the 6-members team participating in this championship.
Games and sports play important roles in building up fraternity and amity among the nation and players. It also creates a disciplined, hardworking, agile, healthy and wise young generation who are the precious assets of the country. The government of Bangladesh has taken various steps to develop sports throughout the country and built sports infrastructure, indoor and outdoor stadiums with modern amenities, Bangladesh is organizing various international sports round the year and becomes familiar with sports loving country around the world.
I am confident that our Mas-Wrestling team will be able to demonstrate their best performance in this championship. I wish the Bangladesh Mas-Wrestling team a grand success.
Khoda Hafez, May Bangladesh Live Long Forever
Md. Abdul Hamid
Number of shows: 1092
Country:
Bangladesh