Alexander K. Akimov welcomes cooperation with Greenland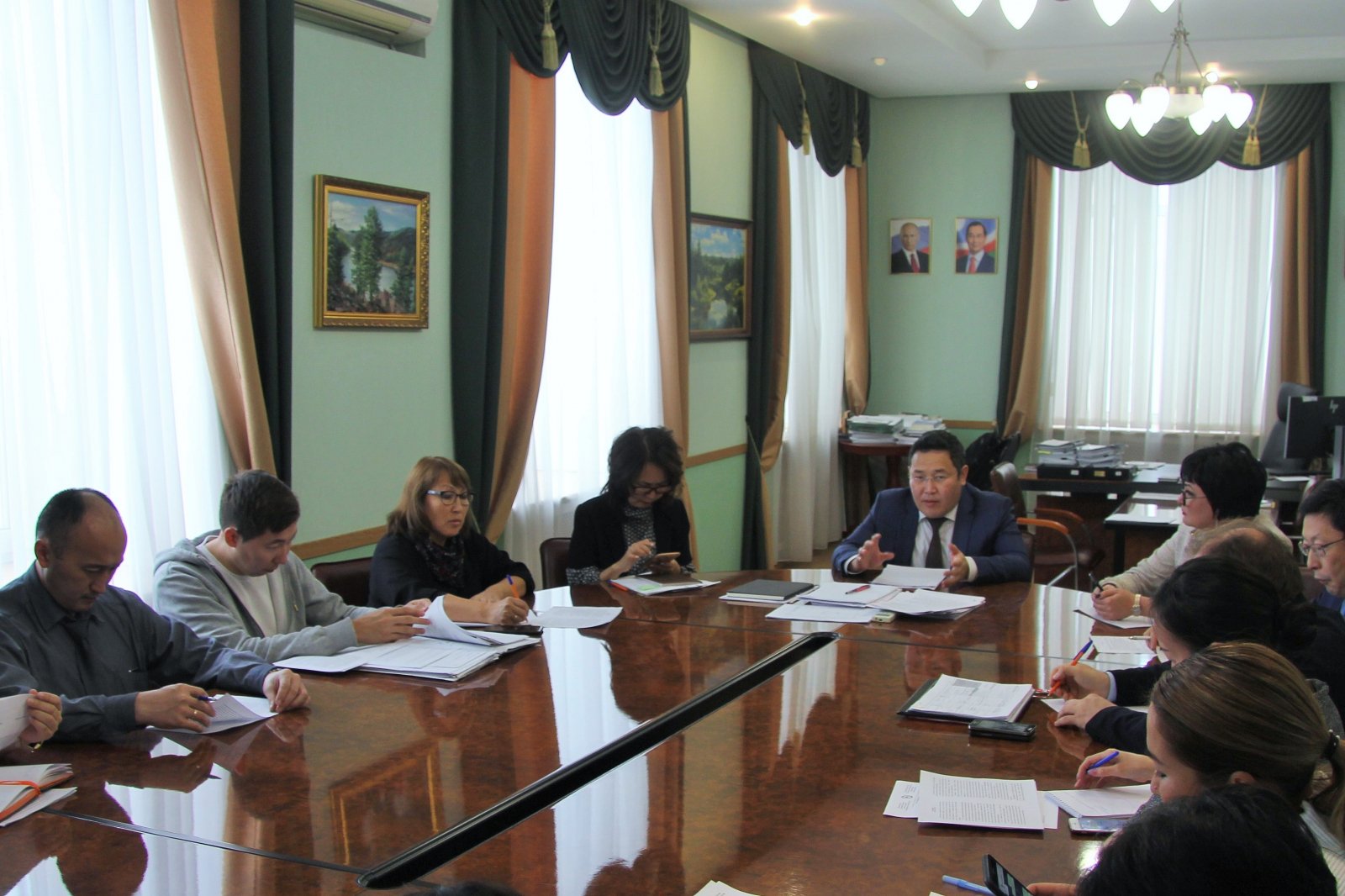 10.10.2019
On October 10 on behalf of the Head of the Sakha Republic (Yakutia) Aisen Nikolaev a meeting with the Minister of External Relations and Peoples' Affairs of the Sakha Republic (Yakutia) Gavril Kirillin was held in Yakutsk Government House.
The initiative of the meeting came fr om the Embassy of the Russian Federation in the Kingdom of Denmark. The diplomatic mission made a proposal to cooperate with Greenland.
Ambassador of the Russian Federation in Kingdom of Denmark Vladimir Barbin in his letter informs that on September 23-26 he visited Greenland to meet with the leadership of that Danish autonomy. During the negotiations the Prime-Minister of Greenland Kim Kielsen, the Chairman of the Parliament of Greenland Vivian Motzfeldt, the Minister of Foreign Affairs Ane Lone Bagger expressed the wish to establish direct contacts between Greenland and one of the Russian regions. Republic of Sakha (Yakutia) as a part of the Arctic zone of Russia is the most suitable territory for cooperation.
Going forward, the Deputy Minister of Foreign Affairs of Greenland Kenneth Høegh is already planning to visit Yakutia to meet with officials and discuss about possible directions and forms for cooperation.
Representatives of various ministries and departments of Yakutia attended the meeting. There were proposals about cooperation in areas like education, construction, reindeer husbandry, etc.
From the Ministry of Physical Culture and Sport of the Sakha Republic (Yakutia) members of International Mas-Wrestling Federation Lena Tomskaya and Igor Alekseev took a part. They suggested to establish sport and cultural relations – to hold presentation work in promotion of Yakut national sport Mas-Wrestling, which is getting popular in all over the world.
There are great conditions of organizing the similar events and further holding of international tournaments in Greenland. From a Danish colleague we promptly found contacts of local athletes. As it turned out, people of Greenland Island have a very similar sport. And even competitions were held. Strongmen of Greenland are familiar with Mas-Wrestling and want to join to the world mas-wrestlers' family.
The president of the International Mas-Wrestling Federation Alexander K. Akimov has been engaged in scientific issues of Arctic region for a long time. As a senator, for many years he persistently defended the interests of the Arctic and Antarctica. As a Chairman of the Council in the Arctic and Antarctic under the Council of the Federation of the Federal Assembly of the Russian Federation he wholeheartedly welcomes the establishment of cooperation with Greenland, especially the development of mas-wrestling there.
In this way, we hope that on the map of the world there will be one more territory, wh ere can meet mas-wrestlers from all over the world and become familiar with the unique culture of the people of Greenland.
Photo:
Number of shows: 714
Country: