Modern history of mas-wrestling development. Brazil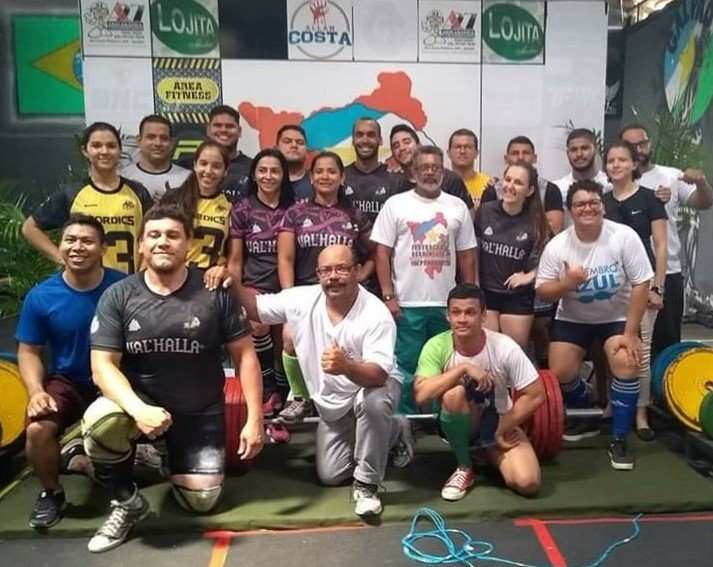 13.10.2019
Let me introduce you a new colleague from Brazil - Mauro Alves de Lima.

Once again, we are convinced of the great benefit of participation of the IMWF representatives in the Arnold Classic Sport Festival in South America - 2019. After the South America Open Mas-Wrestling Cup within that event in Sao Paulo mas-wrestling had a huge impetus to development and our friendly family of mas-wrestlers of the world has grown by new associates and friends.
It should be reminded, that mas-wrestling crossed an ocean in 2012 and its' movement started fr om South Brazil. At that time, Vilmar Oliveira and later strongman Ricardo Nort began to develop mas-wrestling. Now, mas-wrestling confidently moving to the very north of the country, right to the boarder of Guyana. Today, it firmly settled down in the state of Roraima. Who is the "engine" there?
Please welcome Mauro Alves de Lima, our new friend and colleague. He is an owner of "Academia Mauro Lima" gym in the capital of the Roraima - Bao Vista. He is a pioneer of arm-wrestling, powerlifting and now mas-wrestling in his state. Despite his 50 years, Mauro Lima is still in excellent physical form and take part at all major competitions.
After Arnold's Sport Festival senior Lima organized the 3rd Brazil Open Mas-Wrestling Cup in his state without delay, which took a part more than 50 athletes. Before the competition he organized training courses. Brazilians, especially in the northern equatorial states, wh ere traditionally a large proportion of Native American blood, are very open mind and flamboyant people and so is our sport. That's why mas-wrestling was accepted for cheers.
Now, I think it's safe to say that in this big country, the 5th in terms of land after Russia, Canada, China and USA (for comparison three times larger than Yakutia) with population of more than 200 million people, there are already three centers of mas-wrestling development. These are: very south of the country in Caxias do Sul (senior Vilmar Oliveira), middle of the country in Manaus state of Amazonas (senior Archimed Lasmar), and now the very north of the country in Boa Vista state of Roraima. Only a bit left so that the coverage of the country will complete. Need to cover the biggest cities of Sao Paulo and Rio.
Number of shows: 647
Country:
Brazil