John O'Connor, USA: The more I learn about this incredible sport, the more I love it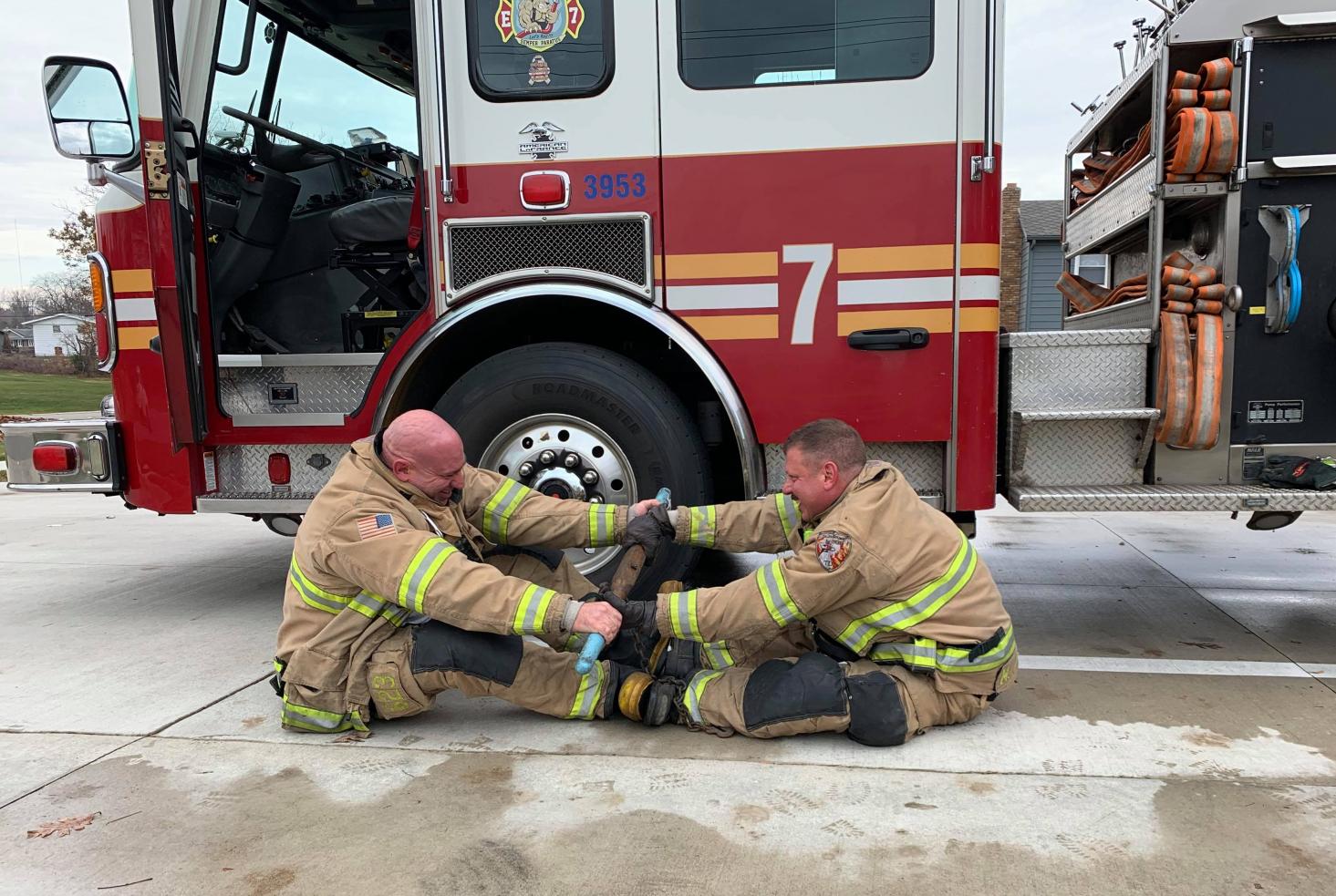 04.04.2020
These days when we have a forced break in life with a frantic rhythm, we have a happy opportunity to stop and look around.
I think that it will be interesting for everyone to learn more about colleagues, with whom we work side by side promoting our sport in the big world. So, let me introduce John O'Connor from the city of Kendallville, Indiana, USA.


John O'Connor is owner of the gym named as Stout Barbell where mas-wrestlers can train. John started Midwest Mas-Wrestling to help grow the sport of mas-wrestling in the Midwest of the United States such as Indiana, Ohio, Michigan, Illinois, Wisconsin. The main athletes we know as famous ones are Jared Trimble, Adam Turner, Nicole Higham, Ryan Korner, Thomas Sroka and Jake Danko.
Let John O'Connor tell about himself:
«I am the oldest of five in my family - I have two brothers and two sisters. My dad was a history teacher, a golf and basketball coach at the high school level. My mom worked in administration at the local university. I have a son 22 years old, stepdaughter - 19 and son - 14. I married my wife Melissa last July. We live in Kendallville which is in northeast Indiana. I spent five years 1992-1997 in the US Navy Seabees. In that time, I saw Somalia, Guam, Spain, Tunisia, Sicily, Hungary, Croatia and Bosnia. I became a Fort Wayne firefighter in 2002. I opened my gym Stout Barbell in 2011. Stout specializes in powerlifting, Strongman, Highland games, mas-wrestling and grip sports. We do a lot of stone lifting also.
I have won the National Championship Middle Weight Masters Class under United States Strongman. I have qualified for Masters Highland Games World Championship three times. I have competed at the Arnold Classic Highland Games and qualified in Armlifting in 2020 but competition was cancelled. I also qualified for the US Armlifting Team to compete at the World Championship.
On top of competing I also promote, organize and judge strongman, highland games, mas-wrestling and armlifting.
Right now I am working on my Bachelor's Degree in Sports Management. I coach girls track, shot put and discus at East Noble High School.
I competed have been competing in Highland Games for around eleven years and has me competed in Strongman for five.
Chad Clark first got me interested in mas-wrestling and then introduced me to Odd Haugen and John Eccles. After exploring the new sport, I flew out to meet Odd to become a certified mas-wrestling judge.
The more I learn about this incredible sport, the more I love it. Learning the history and the tradition of mas-wrestling and the Yakut people. The more I learn about the sport, the more I respect the athletes that compete in it. They must not only be strong but they need to agile, flexible, and quick. But it is the respect of their opponent and the sport that impresses me the most.
Since I became a part of world mas-wrestling I have been able to call a strength sports legend my friend, see some of the US I haven't seen before, stand on the main stage at the Arnold Sport Festival in Columbus, travel to Poland with my mom, get taste Hungarian delicacies and meet some of best people a person could meet. It was a fun game trying to communicate with each other but we all seemed to make it work.
Participating in the second stage of the Mas-Wrestling World Cup in Poland as a referee on the site was an incredible experience for me. The head of the platform, Еgor Ermolaev is very professional, very knowledgeable. He helped me better understand the sport. He's a great guy, even if he makes me remarks all the time.
I am looking forward to helping this sport grow in the United States and continue to be a presence in the world mas-wrestling competitions. I am looking forward to see the friends that I have made and making new ones. I am excited to see wh ere in the world mas-wrestling will take me next. Mostly, I am excited to give people the opportunity to try this great sport.
I would like to thank Chad Clark, Odd Haugen, Jon Eccles, Lena Tomskaya for welcoming me into the world mas-wrestling family and mostly thank you, Melissa O'Connor, for helping me be a part of this great organization».
The world is huge and we are all different. We are more and more around mas-wrestling. I express my respect to such enthusiastic people like John. Such people hold the world!
Number of shows: 906
Country: