Perhaps it was the most anticipated tournament of this year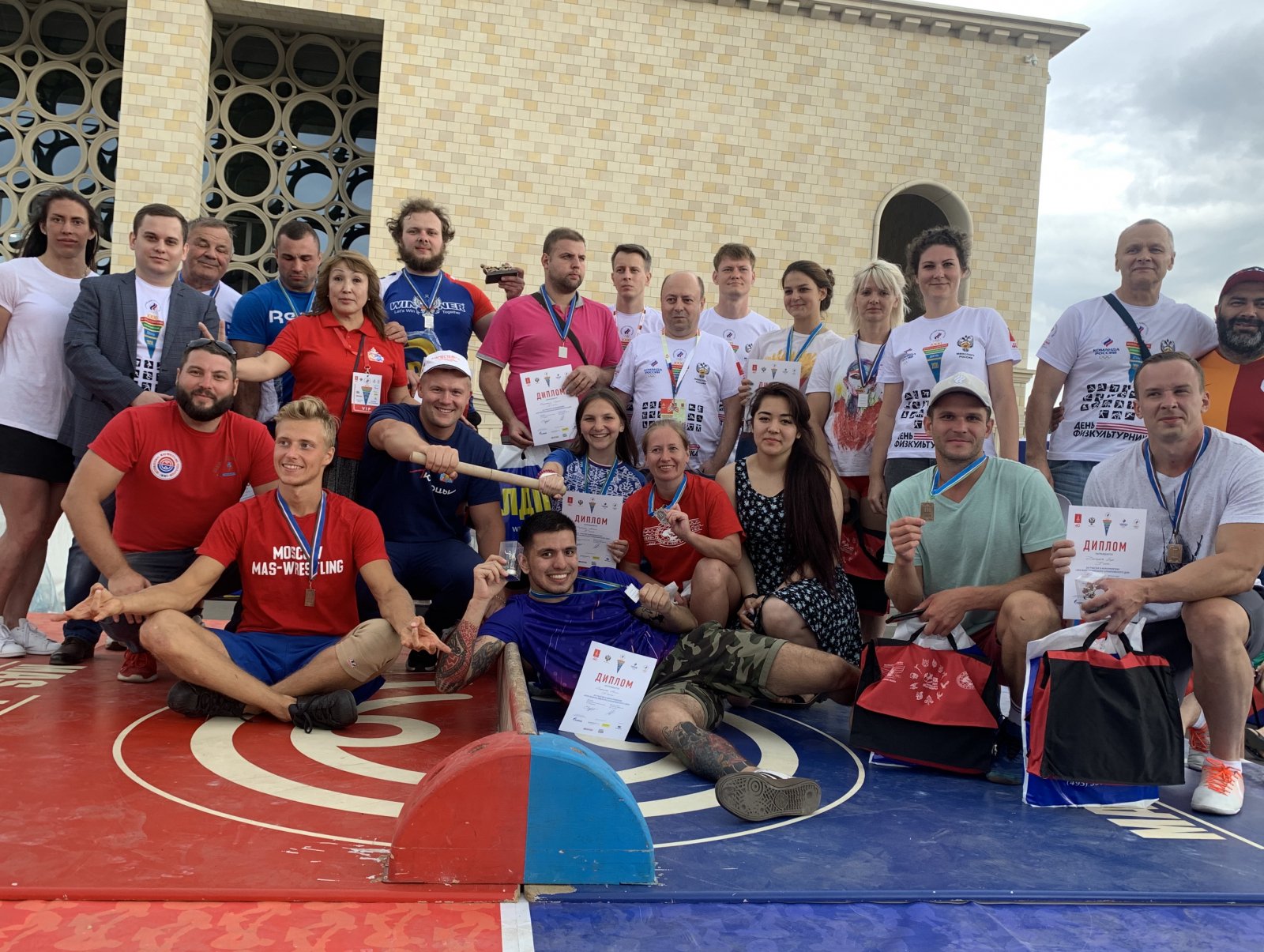 09.08.2020
We've never been more excited to meet at a competition like today. It would seem an ordinary event, which we have held hundreds of times before. But…
But this year has turned out to be especially difficult. Everything in our life has changed. Suddenly and forever. The isolation we were forced to made us overestimate everything we dealt with.
When we stayed home, we realized how happy we had been all these years and didn't realize it. How great it was to walk and breathe freely, without fear to catch a deadly disease. When you meet your friends, shake hands and hug tightly…
Moscow in time and very competently "self-isolated" all its residents. The city of millions has been frozen for some time. We suffered, of course, but we tolerated the need for these measures. Hundreds of lives were at stake.
At the beginning of June, Muscovites with all precautions began to return to the usual rhythm and way of life.
On 8 of August, finally came a holiday for athletes and for everyone who considers themselves as adherents of a healthy lifestyle. For the first time, the Russian Olympic Committee and the Ministry of Sports of the Russian Federation held a joint sports festival - the All-Russian Olympic Day and the Day of Physical Culture. The sports festival was held at the Luzhniki Olympic Sport Complex and was dedicated to the 1980 Olympics. Time flies fast, it's been 40 years. Now we remember these times with nostalgia.
At the opening ceremony 9-times Absolute Champion of Russia and World champion Viktor Kolibabchuk specially came from the Smolensk region and had a speech with parting words to the athletes and wished them to perform with dignity.
The Open Tournament of the city brought together mas-wrestlers of Vladimir, Moscow, Tver, Sverdlovsk, Smolensk regions and the Republic of Tatarstan. Many participants have long known each other and, as always, the atmosphere was more than warm.
You look at the participants from the outside and admire these guys. And I would like to say especially warm words about everyone. We've really missed each other.
Here is a tall and slim girl, Yulia Chirkova. We knew her as a little girl who followed her father Anatoly Chirkov like a tail. Our countryman, upon arrival to the Moscow land has not forgotten his roots and has decorated with his participation more than one tournament in the capital. His daughter has grown up and she already shining on the platform in Moscow.
Luda Sorvacheva. A modest and strong Moscow athlete. Without her, there's not a single Capital tournament. Her devotion to Mas-Wrestling is admirable.
Victoria Jakovenko, who rushed into Russian mas-wrestling last year. Champion of Russia. Just a star. I want her to shine forever.
Ilya Krasovsky from the Tver region (up to 80 kg) became a revelation of the tournament. Just a tough guy. That's how I want to express my emotions on youth slang. His mentor Roman Kalinin became the winner in the over 100 kg category. The delegation of Tver was led by Vladimir E. Kalinin. Thank you for your support, colleagues.
In the weight category up to 100 kg, the audience saw a whole constellation of outstanding athletes: Roman Iskenderov (many fans call him The Beast), Major Yegor Degtyarev and Evgeny Pikonin rose to the podium in this weight. Eternal rivals. And real friends. The pride of Russian Mas-Wrestling.
Young Dima Nosorev from Vyazma gave them a worthy fight. But he lacked a little competitive experience, and in the end he became only fourth. But he did not come in vain. Everyone appreciated his potential. Tall, with excellent physical characteristics, he will show himself in the future. After all, he is only 16 years old. With a temper! And who are the coaches? Alexander Usov and Victor Kolibabchuk. Thanks to the Smolensk brothers, respect for coming from so afar.
Valery Tereshko, our glorious helmsman in the Moscow region, does not lose his fighting spirit in his 70s. Keep it up! Thank you Valery for being with us!
Today we congratulated our Ukrainian sister Irina Zaslavskaya on her birthday. Although Ira is far from us, we do not forget our meetings and joint workouts at the gym in Zyuzino district.
It's a pity that our Finnish friend, Juha-Vesa Jantti didn't come. He always came to such competitions. But not this time. He's been watching the competition online. Thanks for the online support, Juha! You know, we miss you.
Mohinur Abduzoirova's arrival from Kaluga touched me to the depths of my soul. She could not apply to participate in the tournament, because today in the Ministry of Sports of the Kaluga Region she was solemnly presented with a certificate and a badge of the Master of Sports of Russia in Mas-Wrestling. Right after the presentation, she rushed to Moscow, to her friends, to share this long-awaited holiday. She's going home tonight so she can go to the platform tomorrow in her hometown and win the Kaluga Open Mas-Wrestling Championship. We're pretty sure it will be!
The event was held under the supervision of Dmitry Vasiliev, President of the Mas-Wrestling Federation of Moscow city. The competition was hosted by the permanent announcer Igor Galutva. The referees were Maxim Saltykov and Valentin Bandukov. Thanks, guys!
Thank you for filming Tuyara Chiryaeva and Kirill Solyanik. You will soon see the competitive process through their eyes.
We appreciate the support of Andrey Fedotov, the Permanent Representative of Yakutia in Moscow.
We would like to thank Maria Belotserkovskaya for the musical gift. I can't remember how many years we have been together. Talented, effective and loved by everyone!
And now let's announce the results of the day:
Women
Up to 65 kg
1 place – Anna Vaganova – Sverdlovsk region - Moscow
2 place – Ludmila Sorvacheva - Москва
3 place – Julia Chirikova - Moscow
over 65 kg
1 place – Victoria Yakovenko - Moscow - Ulyanovsk region
2 place – Natalya Bonokina - Vladimir region
3 place – Taisiya Ivanova - Moscow
Men
Up to 80 kg
1 place – Ilya Krasovsky - Tver region
2 place – Amal Safarov - Republic of Tatarstan - Moscow
3 place – Kirill Solyanik - Moscow
Up to 100 kg
1 place – Roman Iskenderov - Moscow region
2 place – Egor Degtyarev - Moscow - Moscow region
3 place - Evgeniy Pikonin - Moscow region
Over 100 kg
1 place – Roman Kalinin – Tver region
2 place – Georgy Chernavsky - Moscow
3 place – Valery Tereshko - Moscow region
We hope this is just the beginning. See you next time, friends!
Number of shows: 380