Congratulations from the President of the International Mas-Wrestling Federation Alexander Akimov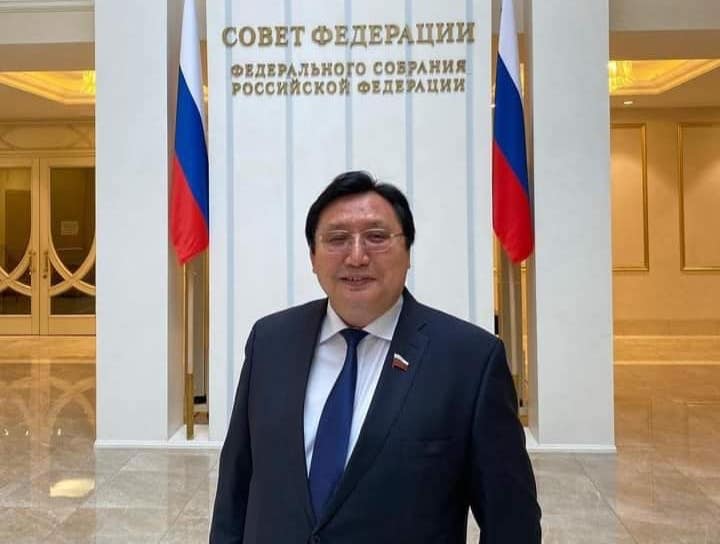 30.12.2021
Dear friends! Dear athletes, referees, leaders of national mas-wrestling federations!
In just a couple of days, we are saying goodbye to the 2021. Exactly a year ago, we dreamed of a change for the better. Then no one could have imagined what challenges we all still have to go through. The pandemic changed the usual way of life, normal work schedule, we were forced to revise and adjust plans.
The outgoing year was difficult for each of us. There were trials and its related experiences, someone experienced the bitterness of the loss of loved ones and dearest ones. But when we overcome difficulties together, it unites us even more. The most important thing that makes us stronger: true friendship, mutual understanding, trust and support.
This year was also associated with hopes of overcoming adversity, with pride in those who showed their best human and professional qualities. We have lived this year together, with great dignity, as befits a large joint team.
We have the right to be proud of those who, in spite of everything, were able to organize high-profile international mas-wrestling competitions in their country. Everything that we have spent will remain with us forever. This is our common history.
Today it is very important to believe in a better future, not to retreat in the face of difficulties, to preserve our unity, this is the key to our common success in the future. I am convinced that together we will overcome everything, adjust our work and with renewed vigor we will continue to solve the tasks we face.
Dear friends!
As always we have outlined big plans for the future. So, in the coming year, we intend to hold about thirty large-scale international competitions. The main competitions are, of course, the world championships. They will be hosted by the city of Yakutsk again.
The head of the Republic of Sakha (Yakutia) Aisen Nikolaev said in his annual message: " In my opinion, mas-wrestling is currently the only sport in Yakutia that can really become an Olympic sport.
Another step in promoting this sport at the international level will be the holding of the Mas-Wrestling World Championship in Yakutsk in June next year. "
The Minister of Sports of the Russian Federation Oleg Matytsin and the President of the Russian Olympic Committee Stanislav Pozdnyakov confirmed the Olympic prospects of mas-wrestling. In this regard, we need to continue serious work with the Olympic committees of different countries and the International Olympic Committee. And this is our main task.
The International Center and Mas-Wrestling Academy will be opened in the homeland of the sport. We will also create mas-wrestling development points on different continents for training mas-wrestling coaches and referees.
We are planning to hold international tournaments around the world. We will pay great attention to youth. For the first time, world championships will be held in four age categories among junior boys and junior girls.
An important direction for us is the popularization of mas-wrestling among children and youth, since children are our future. The International Sports Games "Children of Asia", which have the patronage of the International Olympic Committee, will gather next year young mas-wrestlers from Asian countries in July-August in the city of Vladivostok.
I want to say thank you to each of you, because we are together. When we feel the shoulder of friends standing next to us, we become stronger.
I sincerely wish you all good health, faith, hope and love, as well to your close and dear people. New achievements and success in the new, upcoming, 2022!
Number of shows: 1038