KOLMAR MAS-WRESTLING CUP. To be continued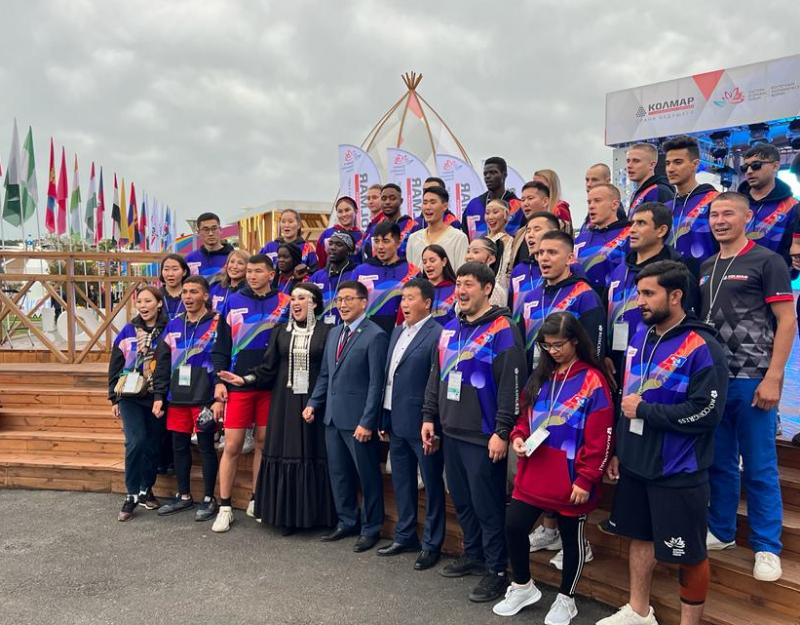 05.09.2022
On September 6, an International mas-wrestling tournament under the sonorous name KOLMAR CUP will start again on Russkiy Island at Primorskiy Krai as a part of the Sports program of the Eastern Economic Forum.
Mas-wrestling is a young accredited Russian sport, which is very popular all over the world today. Coming from the depths of centuries, it combines folk traditions and modern sports. Nowadays it serves as a bridge of friendship, cultural exchange and successful global sports cooperation.
Exciting bouts of mas wrestlers from around the world on the territory of the pavilion of the Republic of Sakha (Yakutia) at the Exhibition "Far East Street" never leave the audience indifferent.
For the first time, Forum guests will see meetings of women on the platform. They will be held in the weight category up to 65 kg. Men compete in two categories: up to 75 kg and up to 90 kg.
According to the results of the work of the commission for admission to the competition, all participants get into their weight categories. The weigh-in and the draw took place in the context of the cultural program on the stage of the Yakutia Pavilion and became a highlight of the first day of the Forum.
The draw always keeps surprises and intrigue. Let's see final formed pairs:
Men
75 kg
Chioca Zacarias Mario Galinha, Angola - Gede Jean Edyson, Haiti
Pal Andras Janos, Hungary - Abrahamyan Virap, Armenia
Vishwajeet, India - Rejepov Begench, Turkmenistan
Nikanorov Valery, Russia - Alade Samuel Adeola, Nigeria
90 кг
Kurek Oliver, Slovakia - Bolotbekov Nurat, Kyrgyzstan
Elsakhawy Moustafa Ahmed Mohamed, Egypt - Safarov Akmal, Uzbekistan

Tashtanbekov Azat, Hungary - Degtyarev Egor, Russia

Batsaikhan Үүrtsayh, Mongolia - Ur Rasool Masood, Pakistan
Women
65 kg
Csordás Cintia, Hungary - Rejabova Gulnoza, Uzbekistan
Laiba Noor, India - Chioca Leticia Ngueve Galinha, Angola
Perez Salgado Veronika Lorena, Colombia - Frygina Ekaterina, Russia
Zidaabazar Sarantuya, Mongolia – free.
Strength and power, agility, determination and impetuosity – all these qualities are ready to be demonstrated tomorrow by young mas-wrestlers from different continents.
We wish all participants not only good luck, but also good weather. Tomorrow in the waters of the Japan Sea, the wind is expected to increase with gusts to hurricane values and heavy rain. So it will not be easy for athletes, because they will have to fight not only with rivals, but also with bad weather. In addition, almost everyone will enter the battle without a normal recovery after long flights. And of course, a jetlag will affect. But who said that the path to the coveted medals should be easy? It is always rugged. Everyone is to be expected by special test of endurance! The strongest in spirit will won the victory!
Photo:
Number of shows: 619