Mongolia is striving forward!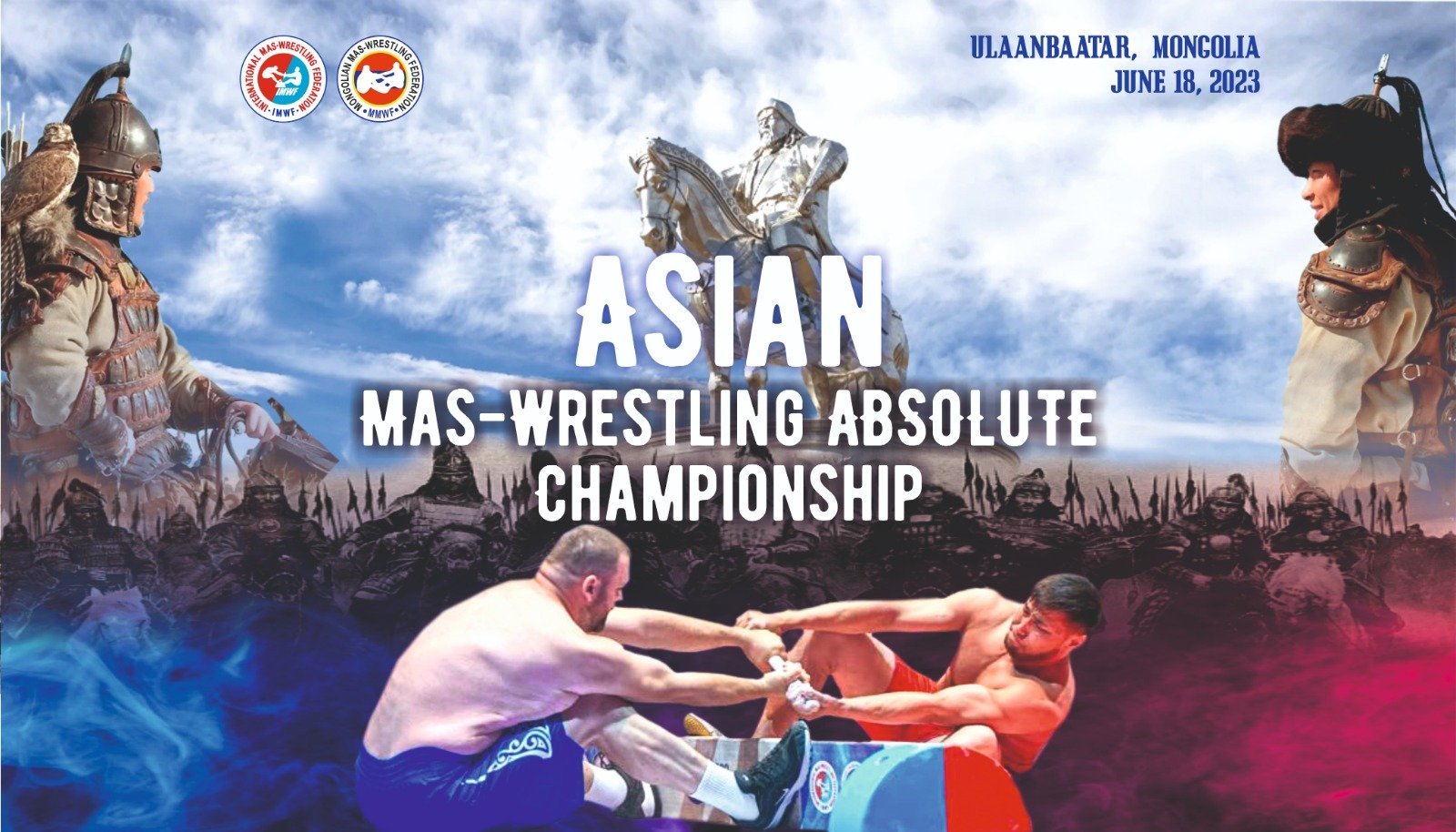 14.03.2023
This year, the Mas-wrestling Federation of Mongolia celebrates its 10th anniversary. This event will coincide with a number of major sports events.
On March 25-26 of this year, that is, in the nearest days, in the capital of Mongolia in Ulanbaator, in the hall of the sports complex «Sila», will be held the highest mas-wrestling competitions among policemen in ten weight categories among men and women.
It is no secret that activities among police personnel take place in a special atmosphere where strict order and chain of command prevail. The number of participants is comparable only to the historical invasion of the warriors of this Asian country, which at one time conquered half the world - 800 people. This has never been the case in the history of world mas-wrestling. By today, we have successfully conducted pilot, we can say, qualifying competitions in 26 specialized organizations, and they will be planned fr om 40 to 60! Impressive already at this, preparatory level! It is worth visiting Mongolia just for this outstanding event!
Competition program
25 March (Saturday)
9:00 - beginning of competition
Men: 60 kg, 80 kg, 105 kg
Women: 55 kg, 75 kg
26 March (Sunday)
9:00 - beginning of competition
Men: 70 kg, 90 kg, 105+ kg
Women: 65 kg, 75+ kg
The national championship of the Mas-Wrestling Federation of Mongolia will be held on April 22-23, wh ere the best athletes of a country will be selected for the national team to participate in the continental and world championships in mas-wrestling. On May 1-14 athletes will pass training camp in the mountains, which always has a positive effect on their health and results. Those, who want to join the training can do it for reasonable payment of accommodation and food. The same sports camp will be organized for foreign athletes before the Asian mas-wrestling competitions, which will be discussed below.
On June 15-19, Mongolia will host for the first time three major international events, which were included in the official IMWF Calendar plan of sport events for 2023:
- Asian Mas-Wrestling Championship among men and women;
- Asian Mas-Wrestling Championship among men and women in the absolute weight category;
- Asian Mas-Wrestling Championship among boys and girls (16-17 y.o./2006-2007 y.b.).
Local professionals were trained in refereeing specifically for large-scale events. For this purpose, qualified teachers from the motherland of the sport were invited. So, a higher educational institution in the field of physical culture and sports of federal importance (Churapcha) sent its staff to the fraternal country.
The global expansion of the Yakut sport in Mongolia is carried out by the Vice-President of the Asian Mas-Wrestling Federation Erdenevanchig Batbaatar and the President of the Mas-Wrestling Federation of Mongolia Munhsuren Batbaatar. Their plans means an attracting to the classes of mas-wrestling a neighboring countries - Korea and China. In this they are promised the help of the lead organization - International Mas-Wrestling Federation.
Number of shows: 151
Country: