Talent Hunt Mas-Wrestling program by Pakistan Mas-Wrestling Federation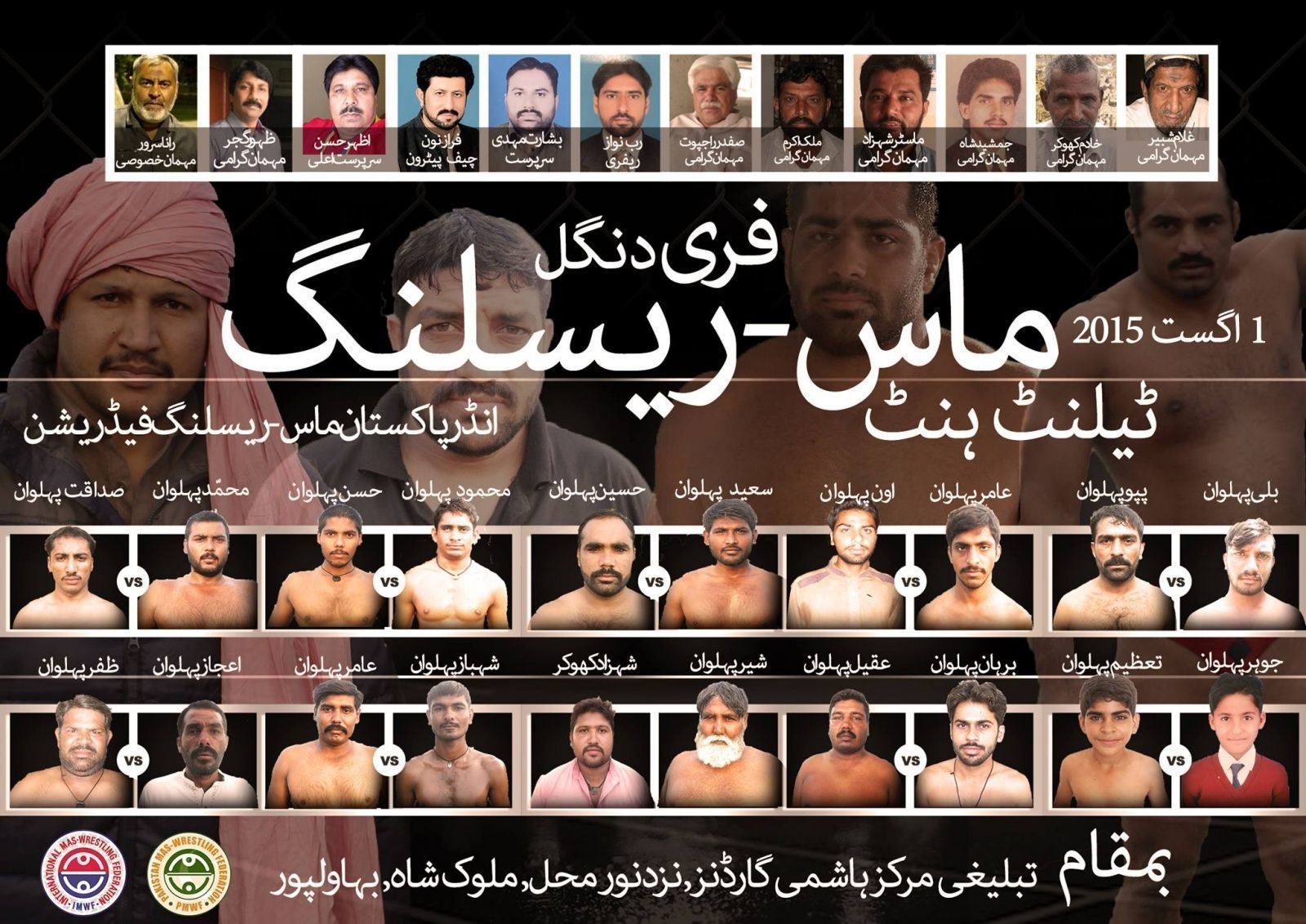 20.07.2015
Talent Hunt Mas-Wrestling program organized by Pakistan Mas-Wrestling Federationin collaboration with Bhawalpur Mas-Wrestling Association.
Venue : Bhawalpur
Free Registration.
Free Entry.
Diplomas,Certificates and Cash Prizes will be given among participants.
Date: 1st August 2015
Special Thanks to Zahoor Ahmad (Director Sports)(Punjab Group of Colleges) , Rana Faraz Noon for Sponsoring this mega event and also team VOZAX without there efforts it was impossible to launch this mega event.
Number of shows: 851