"I'm not going to stop there." - Udin will go into another category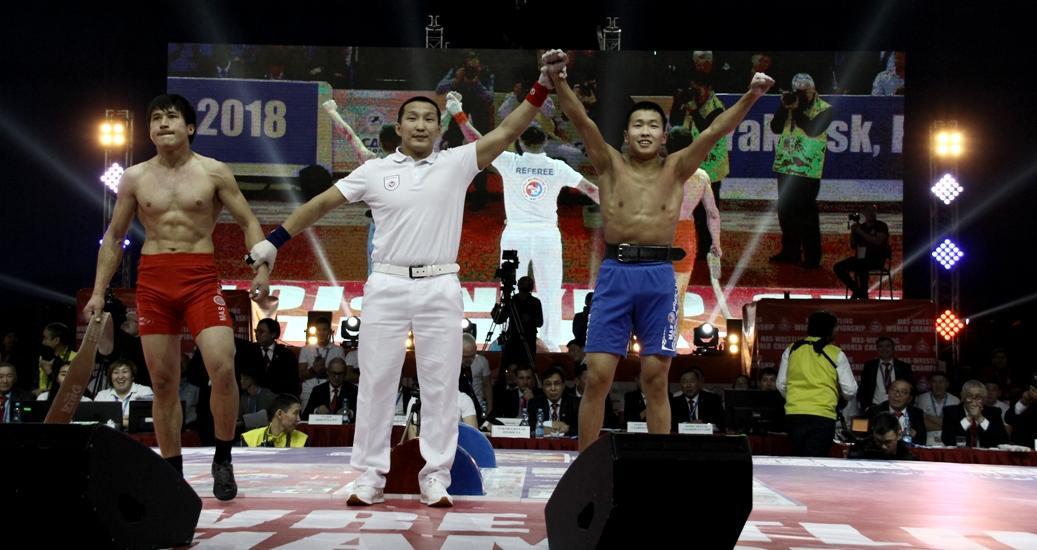 26.11.2018
Interview of the new world champion in the weight category up to 60 kg Evgeniy Udin.

The 21-year-old mas-wrestler from Amginsky district took a convincing victory at the world championship in the weight category up to 60 kg. Evgeniy Udin won all the preliminary bouts with the score 2:0, and in the final bout with Azamat Asanov from Kyrgyzstan made his fans worry a little.
In an interview with Sport Yakutia after a victorious final, an athlete from Yakutia admitted that such a strong-willed victory, on the contrary, gave his triumph more joy: "When the opponent in the final, having pulled out the stick, equalized the score, I was a little worried about the result. Still, this is the final and anything could happen. But I took the will into a fist and won the decisive battle. I even liked such a victory. If I took 2-0, then the emotions would have been more modest. I am really very happy to be a world champion. This is a very high rank.
In 2016, I won the European Championship, this year was the first in Russia, for the full collection there was not enough world champion title. But I want to say that I am not going to stop there. From next year I will move to the weight category up to 70 kg. And in two years I want to stand again on the highest step of the world championship pedestal," - Udin said.
Source: Газета "Спорт Якутии"
Source URL:
http://sportyakutia.ru/novosti/mas-restling/8663-ya-ne-sobirayus-ostanavlivatsya-na-dostignutom-udin-perejdet-v-druguyu-kategoriyu
Country:
Russia