Deli Tamas, mas-wrestler from Hungary: I develop my own strategy against opponents at the World Cup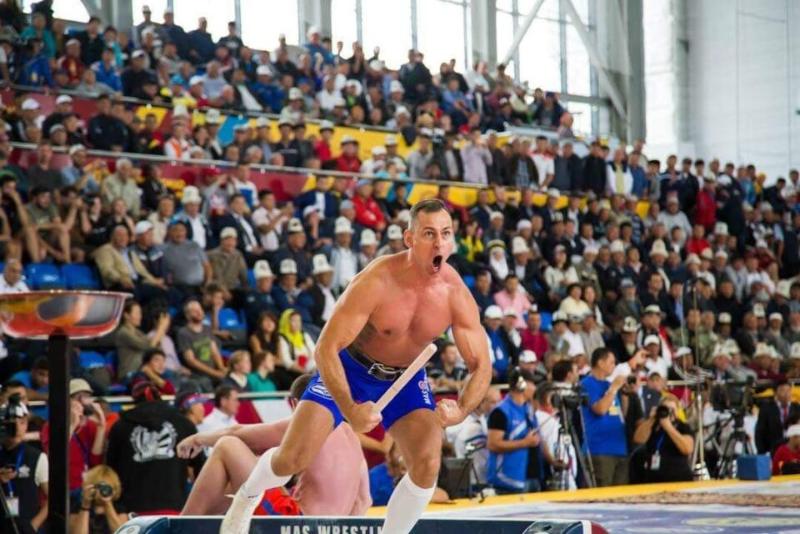 04.12.2021
Hungarian athlete Deli Tamas is a prominent participant in the upcoming Mas-Wrestling World Cup. He will become one of the main rivals of the Yakut world champion Dmitry Popov in the category up to 105 kg. The Hungarian representative is developing his strategy by studying the videos of his opponents, and it is quite possible that he will bring surprises. In a comment to YASIA, he spoke about the preparations for the final international start of this year.
«I have discovered mas-wrestling five years ago. For some reason I liked it right away, I started doing special workouts and success came quickly. Then I began to gather people around me, and many athletes joined us, who also began to get carried away. In Hungary, about 70-80 people are involved in this sport, my team has several World Cup winners and winners of the Arnold Classic tournament. Now 5 athletes from Hungary are going to compete in Finland, three of them are from my team. If we single out the representatives of our team, then Vero Alex and Csordás Cintia are very good in their categories, I expect medals from them», - said Deli Tamas to YASIA.
Deli Tamas is already a bronze medalist in three stages of the 2017 World Cup. He also participated in Mas-Wrestling World Championship in Yakutsk and is the flagship of mas-wrestling in Hungary, popularizes the Yakut type of martial arts in his homeland.
This year he won silver and bronze medals at two stages of the World Cup. In addition, he became the bronze medalist of the absolute European championship. Such successes are not given to every foreign athlete. He intends to go to the final stage of the World Cup in Finland with serious ambitions.
«I compete in the category up to 105 kg. My most serious rivals are Dmitry Popov (Russia) and Keldibek Uluu Ataybek (Kyrgyzstan). but Sergey Trofimenko from Uzbekistan is also very good. I watch a lot of videos and try to develop my strategy against them», - added the mas-wrestler from Hungary.
Recall that the final stage of the Mas-Wrestling World Cup on December 16-20 will be hosted by the city of Pyhtää in Finland. To date, about twelve countries have confirmed their participation.
Source: Якутское-Саха информационное агентство
Source: Yakutsk-Sakha information agency
Source URL:
https://ysia.ru/mas-restler-deli-tamash-iz-vengrii-ya-razrabatyvayu-protiv-sopernikov-svoyu-strategiyu-na-kubke-mira/
Country:
Hungary