Mongolia is ready to host the 2023 Mas-Wrestling World Cup stage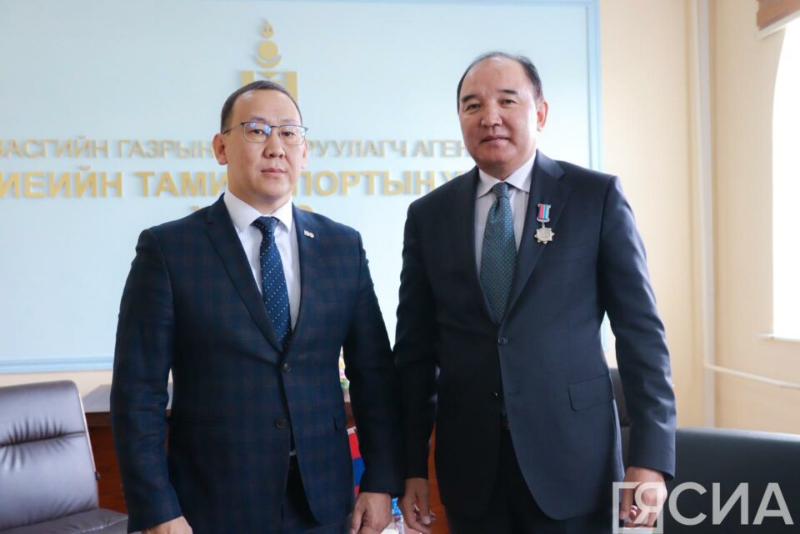 21.09.2022
The country is also planning to hold the Asian Mas-Wrestling Championship.

Mongolia may host one of the stages of the Mas-wrestling World Cup in 2023. The delegation of the republic discussed the issues of popularization and development of the Yakut national sport at a meeting with the State Committee of Physical Culture and Sports of the country.
The parties discussed the development and state support of the mas-wrestling movement, the possibility of holding one of the stages of the Mas-wrestling World Cup in the country next year and holding the Asian mas-wrestling Championship, as well as the participation of the Mongolian sports team in the summer sports games "Children of Asia" in 2024 in Yakutsk.
Chairman of the State Committee of Physical Culture and Sports of Mongolia Dorzhsurengiin Zhargalsaikhan noted that all the voiced proposals will be supported.
"We will support all proposals. The Children of Asia Games are one of the largest sporting events in Russia and a good example of how sports can influence the development of a particular region. We will take an active part in the Games in 2024 and this year we are starting preparations for them. Based on the agreement concluded in 2018, we continue cooperation in the field of sports with the Russian Federation, and this year we signed an action plan for 2022-2024 with the Ministry of Sports of Russia. I also express my full support for the development of mas-wrestling in Mongolia," he said.
Dorzhsurengiin Zhargalsaikhan also noted that the Mongolian side is ready to host the mas-wrestling World Cup competitions next year. In addition, the parties agreed on cooperation in the development of Olympic and national sports.
The meeting was attended by Minister of Foreign Relations and Peoples' Affairs of Yakutia Gavril Kirillin, Deputy Minister of Physical Culture and Sports of the Republic Gavril Mokhnachevsky, representative of the Russian Foreign Ministry in Yakutsk Vera Sidorova, leadership and head of Administration of Ust-Aldansky ulus Alexey Fedotov.
Source: Якутское-Саха информационное агентство
Source URL:
https://ysia.ru/mongoliya-vyrazila-gotovnost-prinyat-sorevnovaniya-kubka-mira-po-mas-restlingu-v-2023-godu/
Country:
Mongolia