Pakistan Mas-Wrestling team promised to give maximum medals to the nation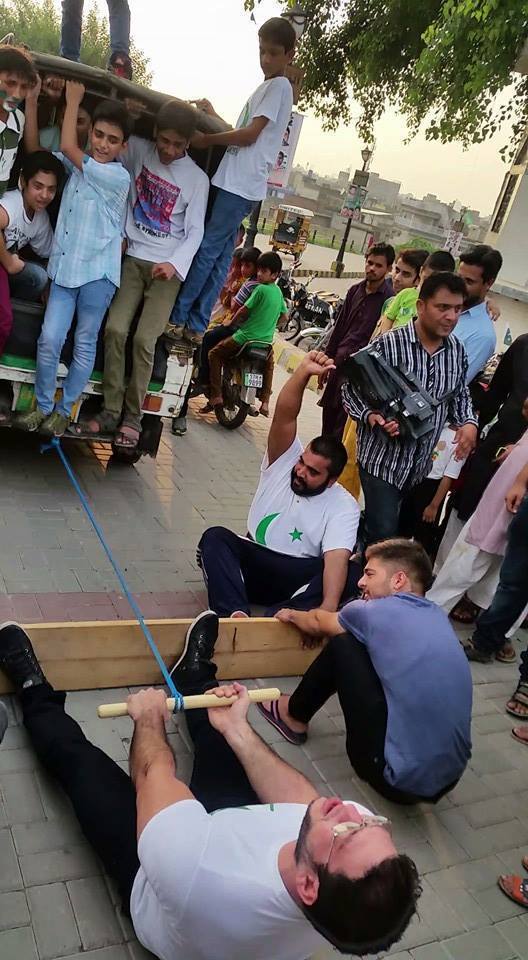 15.08.2016
Pakistan Mas Wrestling team is ready to participate at the II Mas-Wrestling World Championship, which is going to be held in Kyrgyzstan next month.
Pakistan Mas-Wrestling team promised to give maximum medals to the nation.
For their goal they are working hard and doing everything possible, for example - pulling out heavy automobiles.
On picture: Mas-Wrestling Team member Sarfraz is pulling a vehicle (750kg) + 14 persons inside vehicle.
---
Related Information:
International Mas-Wrestling Federation summed up results of the II Mas-wrestling World Championships
I am pleased to update the information about the participants of the second Mas-Wrestling World Championship.
A few days left till the 2nd Mas-wrestling World Championship. And every day participating countries are specifiinge their lists of competitors.