Dhaka Divisional Mas-Wrestling Championship-2023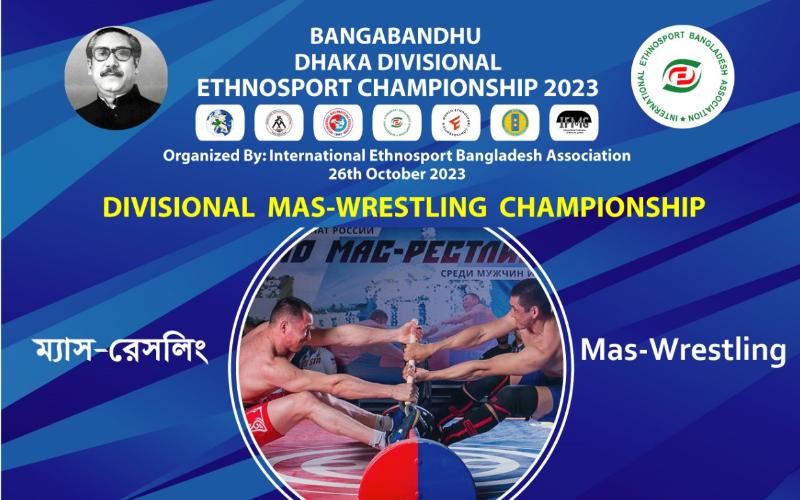 15.10.2023
Dhaka Divisional Mas-Wrestling Championship-2023 under the title of The 'Bangabandhu' Dhaka Divisional Ethnosport Championship-2023, is to be held on 26th October 2023 at Banani Club, Dhaka-1213.
More than 20 institutions will participate in competition.
Mr. Mohammad Arshad Adnan will preside over all the functions as President of the International Ethnosport Bangladesh Association.
The program will be conducted by the Founder and General Secretary Md Al Mamun.
HE Ambassador of Russia, HE Ambassador of Iran and also High officials of the Bangladesh government will be the invited guests in the ceremony.
All the national electronic media and newspapers will publish the news of the Championship widely.

Number of shows: 129
Country:
Bangladesh