I want to thank all of the amazing friends I met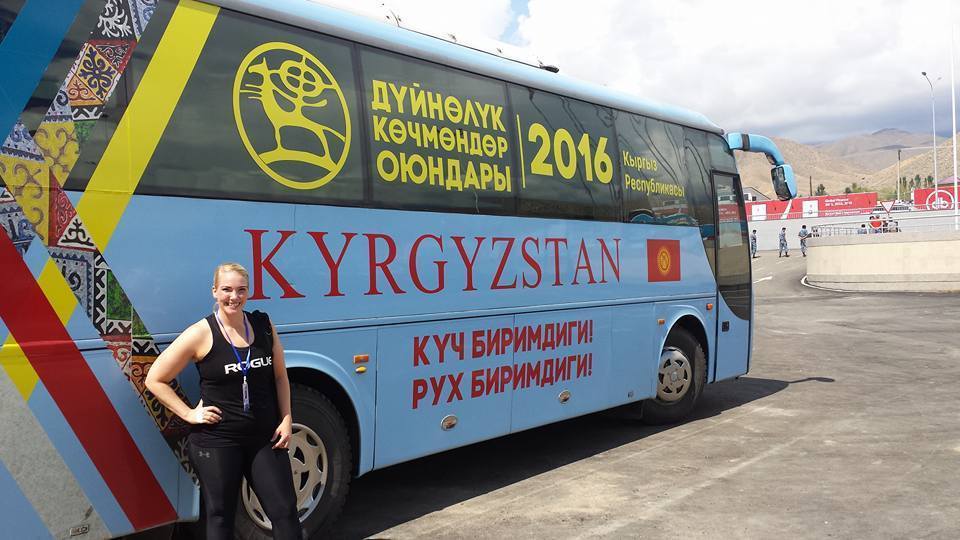 12.09.2016
My impression about the 2nd Mas-Wrestling World Championships in one word. Amazing.
From the people we met, to the nature we took in and everything in between. Earlier this year I hardly knew there was a country named Kyrgyzstan. When I googled it I found some reading material but still to the day I travelled there I did not have a clue as to what kind of adventure I was about to begin.
In the beginning I was scared. I wanted to drop out of the competition, Kyrgyzstan was a little too far away from my comfortable little island in the North sea. Then I realised that I could not let the fear of the unknown set such boundaries to how I wish to live my life and I do not regret it, and nor will I ever.
Kyrgyzstan is a beautiful place, the connection to the aboriginal nomads and ethno sports in the World nomad games was really impressive and wonderful experience. The people are curious and hospitable. Nature is beautiful with its dramatic contrasts, from the great big mountains to lake Issyk-Kul's sandy beach .
The people in the International Mas wrestling Federation were all so kind, warm and welcoming. This amazing event made me feel honoured to be apart of this sport and to have had a chance to compete for my country. I did my very best and found out that there are certainly many strong competitors world wide that are hard working and dedicated to this sport.
It is truely inspiring and motivating for me as an athlete to keep pushing for my goals and exceeding my own limits. Brotherhood, patience and kindness describes the atmosphere among contestants, and after this trip I will have made friends from countries that I hardly knew wh ere placed in the world map before. The feeling is truely incredible, and I want to thank my teammate Solvi, my team leader Maria and all of the amazing friends I met from USA, Pakistan, Aserbaijan, Georgia, Kyrgizstan, India, Russia, Kasakstan, Ukraine, Germany and Norway for days that I will never forget.
Photo:
Number of shows: 1140
---
Related Information: